A Guide to Drug and Alcohol Addiction Treatment in Worcestershire
There are several addiction treatment centres operating around Worcestershire county. Regardless of the severity of your addiction, you can find either free or private treatment services in the area. However, finding the best available treatment programme, in the most ideal facility, may prove difficult for you, especially if you are uninformed concerning what to look for. We can assist you by providing all the information and insight you need to select the best addiction treatment service for you or a loved one in Bewdley, Evesham, Pershore, or any other part of Worcestershire.
Contact our confidential advisors today for addiction treatment and/or support group options, as well as recommendations in or near Worcestershire.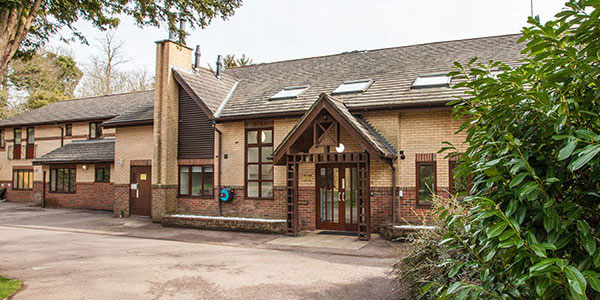 Banbury Lodge
Banbury Lodge is a private UKAT rehab facility based in Banbury, Oxfordshir...
Private
Holistic Treatment
Eating Disorder
Residential
More Info
Finding Treatment near Worcestershire
Rehabs
The Linden Tree Education Centre, 26 Comberton Rd, Kidderminster. DY10 3DL

Fees Apply
Eating Disorder
Anxiety
OCD
Find Private, Luxury Treatment Centers in Worcestershire
Free Services
CAMHS Single Point of Access Wildwood West Wing,1st Floor County Hall Campus, Spetchley Road WR5 2NP

Under 18's
Eating Disorder
Free
Outpatient

Eating Disorder Service, Hillcrest, Quinneys Lane, Worcestershire B98 7WG

Eating Disorder
Private
One to One
Outpatient

Youth House Bromsgrove St Kidderminster DY10 1PF

Young Persons
Family Support
Homelessness
Life Skills
Find Private, Luxury Treatment Centers in Worcestershire
Worcestershire
Towns & Cities
A
B
C
D
E
F
G
H
I
J
K
L
M
N
O
P
Q
R
S
T
U
V
W
X
Y
Z
Private Rehab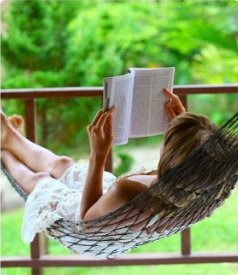 How you experience addiction will likely greatly differ from how another individual experiences it. Yours may be more or less severe depending on a number of factors, such as how long you've been abusing drugs for, how you were using the drug, and if the drug was being combined with any other substances (polydrug abuse).
The more severe an individual's addiction is, the more likely they are to suffer long term health or mental complications, especially if they don't receive proper treatment as soon as possible. In order to increase your, or a loved one's, chances of making a full recovery from substance abuse and addiction, we strongly advise that you seek professional help as soon as possible in a private rehabilitation centre.
The Pros and Cons of Private Rehab
In a private rehab facility, the sort of care provided to help you attain a full recovery from addiction is top of the line. This can be seen in the following benefits you can expect during care in a Worcestershire private rehab centre:
You will be provided with a medically assisted detox that will minimise the discomfort of your withdrawal, and ensure your recovery is as painless and comfortable as possible.
You will be cared for around the clock by addiction specialists who will monitor your health and wellbeing, and ensure any sudden changes in either are promptly attended to.
You will be cared for in a conducive and safe environment, where you will be protected from stressors that may trigger your urge to abuse drugs. This lets you focus solely on recovery.
Your confidentiality is assured in a private rehab.
You can get admitted, and begin receiving treatment, without delay and as soon as you are ready to get started.
Aftercare support is available to provide continued support and care after being discharged from private rehab.
However, on the downside, private rehab may not be accessible to everyone in Worcestershire, due to its high cost. Also, many private rehabs do not accept health insurance.
What Does Rehab Cost?
The cost quoted to you for private rehab in Worcestershire will vary from rehab to rehab, based on a number of factors. These factors will include the exclusivity of the rehab, the severity of your condition, the level of care you require or prefer, and how long your treatment will go on for.
You can be quoted anywhere between £1,500 – £3,000 per week, but what will be quoted specifically to you can only be accurately determined after a careful evaluation of your condition and needs. If you're in or near Worcestershire, and want to visit a private rehab, get in touch with us to access all the information you need, including specific costs.
NHS Addiction Treatment Options
Since not everyone may be able to afford private rehab, there is always the option of accessing addiction treatment through the NHS. NHS addiction treatment options in Worcestershire generally consist of addiction counselling, and local drug and alcohol services.
NHS addiction treatment options are entirely free of charge, and can be accessed in your local community, regardless of if you live in Tenbury Wells, Worcester, or any other part of Worcestershire. So, if private rehab isn't a viable option for you, we can help you explore and access available NHS addiction treatment options in or near Worcestershire.
Pros and Cons of NHS Treatment
While NHS addiction treatment can be a lifesaver, you need to consider the pros and cons of this option, in order to determine if it is suitable for your, or a loved one's, addiction recovery needs.
Pros of NHS treatment in Worcestershire include:
The services are free
You confidentiality is guaranteed by the law
You can access the service in your local community, thus ensuring your convenience
Cons of NHS treatment in Worcestershire:
There is a long waiting list which can delay your access to the treatment you need
You may not be referred to a residential rehab
You may not have access to your preferred therapist
You will likely be treated by general practitioners instead of addiction specialists
You may have to visit different clinics for different aspects of your treatment
As an outpatient, you are exposed to stressors and triggers that may derail your recovery
Building an outpatient support network may prove difficult
Addiction Support Groups
Addiction support groups are very beneficial to the addiction recovery process. Being part of a group will provide you with an avenue to share your personal experiences, as well as receive emotional guidance and support when needed. Support groups can also help recovering addicts with co-occurring mental conditions like depression.
Other benefits of being in a support group during recovery include:
Being, and working, with others who are also trying to achieve long-lasting sobriety
Learning skills to conquer cravings
Access to emotional, and other forms of, support during trying times
Having people to hold you accountable
A variety of support groups are active in Great Malvern, Evesham, and other parts of Worcestershire. These groups include Narcotics Anonymous, Alcoholics Anonymous, SMART recovery, and so on. We can help you with finding a constructive and encouraging group near you.
Find Private, Luxury Treatment Centers in Worcestershire
What is NA?
NA (Narcotics Anonymous) is a globally recognised organisation and non-profit fellowship whose aim is to assist people who are addicted to drugs in overcoming their addiction. Attendance at NA meetings is free, and people from all walks of life who are committed to addiction recovery are welcome. The meetings are designed to be 'anonymous' so that attendees can participate without fearing any negative repercussions.
What is AA?
AA (Alcoholics Anonymous) is also a non-profit fellowship, and is also recognised worldwide. Its aim is to assist alcoholics in beating their urge to continue abusing alcohol. AA meetings are held every day of the week, in various areas in and near Worcestershire. Attending one can be extremely beneficial to those who have completed a rehab programme, and require continued support from an understanding group of peers.
Types Of Counselling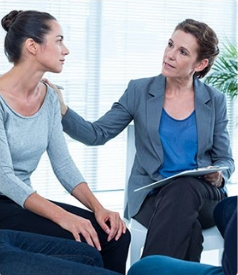 There are a variety of addiction counselling options, which can be used to your benefit, all across Worcestershire. Some include:
One-to-One: This lets you and your counsellor talk openly in private, and concentrate fully on your condition. This provides a comfortable and relaxing environment to address the issues surrounding your addiction.
Group Counselling: In a group setting, you have an opportunity to connect with fellow addicts in recovery and learn to gain confidence, as well as communicate openly and coherently while building a strong support group.
Online: This allows you to access counselling from anywhere in the world via the internet. It also makes it possible to stay in touch with your preferred therapists and support group members.
How Can I Get To and From Worcestershire?
There are a number of different routes and options depending on your location.
By Rail
A number of train stations that you can use to get to and from Worcestershire are spread around the county. These include Alvechurch, Barnt Green, Blakedown, Bromsgrove, Droitwich Spa, Evesham, Malvern Link, Worcester Shrub Hill, and others. The majority of these train stations are served by West Midlands Railway and Great Western Railway.
By Car
Cars are a convenient way to get around Worcestershire. If you choose to drive, you can map out your trip with the AA route mapper.