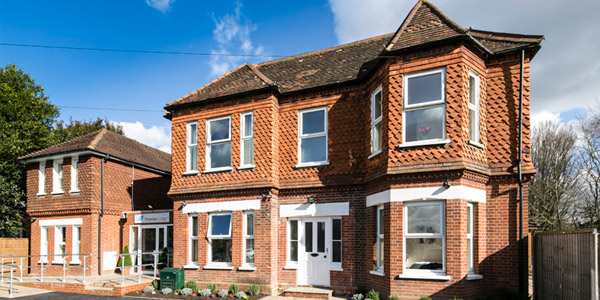 Perry Hill, Worplesden, Guildford, Surrey. GU3 3RY.
Key Points
Private
Holistic Treatment
Onsite gym
Residential
At Primrose Lodge we genuinely care that our patients make a full recovery from their illness. As a premier treatment facility, there has been no expense spared in making our clinic comfortable, attractive and homely with fantastic facilities for our patients to enjoy. We take pride in our clinical excellence and the fact that we are able to offer an exceptionally high standard of treatment and accommodation at an affordable price.
Heidi B
I cannot thank the staff at Primrose Lodge enough!! It is a wonderful facility. My therapist was amazing and went above and beyond for me!! The therapy is wonderful, in particular the Drama and Mindful Health. The food is the best I have eaten in a very long time!! I have made friends for life and I feel confident leaving and totally prepared with the tools I need to lead a happy and sober life!! Thank you so much!! X
Thomas L
Excellent value and excellent friends for life
AA
I found Primrose Lodge a safe place to face my addiction and learn how to recover. The staff and therapists are amazing, but best of all I met a great group of people (my peers) to share my experiences with and provide mutual support. Highly recommend.