A Guide to Drug and Alcohol Addiction Treatment In West Sussex
Finding the right addiction treatment in West Sussex can be difficult – especially when you lack proper information or are struggling with the emotional and psychological strains that come with addiction. If you or a loved one in West Sussex are struggling with addiction, you'll be happy to know that there are several excellent free and private treatment services close by. Our confidential advisors can provide all the guidance, insight, and recommendations you need to get the best addiction treatment service possible.
Our services are available whether you reside in Bognor Regis, Worthing, Arundel, or any other part of West Sussex. Get in touch with us today to get started on the path to recovery.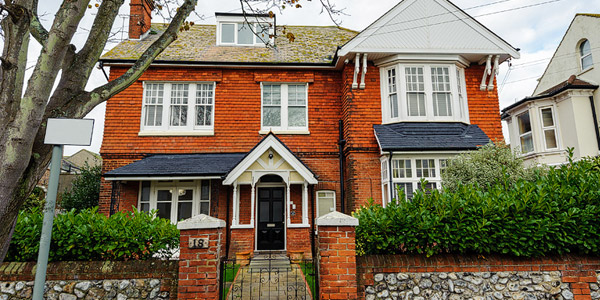 Recovery Lighthouse
The Recovery lighthouse is a 13 bedroom alcohol and drug rehab facility set...
Private
Holistic Treatment
24/7 nursing
Residential
More Info
Free Services
Emel House, 1st Floor, 30-32 Teville Road, Worthing, West Sussex, BN11 1UG

Substance Misuse
Harm Reduction
Outpatient
Free

F6 Worth Corner, Business Centre Turners Hill Road Pound Hill, Crawley RH10 7SL

Free
Outpatient
Support
Free

Southgate Community Centre Ditchling Hill, Southgate RH11 8QL

Free
Group Setting
12 Step
Trauma

Free
Group Setting
12 Step
Trauma
Find Private, Luxury Treatment Centers in West Sussex
West Sussex
Towns & Cities
A
B
C
D
E
F
G
H
I
J
K
L
M
N
O
P
Q
R
S
T
U
V
W
X
Y
Z
Private Rehab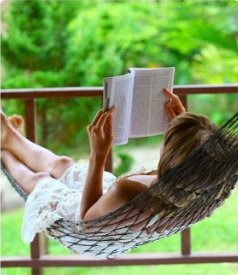 Each person experiences addiction in their own unique way. For instance, the type of drug you're abusing and how long you've been doing so will each contribute to the severity of your addiction. Suffice to say, the more severe an addiction (and the longer it's been going on), the more you risk suffering long-term health complications.
No matter how bad your addiction is, the most agreeable treatment option is to visit a nearby private rehab facility. The medical care and support provided will greatly increase your chances of making a full and permanent recovery through tailored treatment in comfortable surroundings.
Pros and Cons of Private Rehab
Treatment in a private rehab centre can greatly facilitate your recovery from addiction. This is thanks to the following benefits of private rehab to those people struggling with addiction:
Individualised course of treatment is provided: This is better than a one-size-fits-all approach to caring for your condition, as it ensures your unique addiction and overall condition are properly addressed.
You'll be provided a medically assisted detox that will minimise the discomfort of withdrawal and ensure your recovery is as painless and comfortable as possible.
You'll be cared for round-the-clock by addiction specialists who will monitor your health and wellbeing and ensure any sudden changes in either are promptly attended to.
You'll be cared for in a conducive and safe environment, where you will be protected from any stressors that could trigger your urge to abuse drugs. This lets you focus solely on recovery.
Your confidentiality is assured in a private rehab facility.
Group and/or one-to-one therapy (targeting the root causes of your addiction) will be provided.
Necessary support and aftercare will be provided after you've been discharged from private rehab.
While there are a wide range of benefits to addiction treatment in a private rehab for West Sussex residents, there are also a few downsides. For instance:
Cost of treatment in private rehab centres can be high for some individuals.
Also, some private rehab centres do not offer financing options or accept health insurance.
How much Does Rehab Cost?
The cost of private rehab in West Sussex can run to approximately £1,500 to £3,000 per week. However, the exact cost will vary from one facility to the next and from patient to patient, based on a variety of factors. These include location, type of treatment, as well as the severity of your addiction. If you need precise information concerning how much private addiction treatment will cost, we can help.
If you want to be admitted to a private rehab facility in or around West Sussex for addiction treatment, get in touch with us for all the information you require.
NHS Addiction Treatment Options
In the event you can't afford private rehab in West Sussex, the option of accessing treatment through the NHS is there for you to explore. NHS addiction treatment options are completely free of charge and can be accessed by anyone. There are a number of NHS addiction treatment options available and through a referral from your GP, you can access that which best suits your needs.
NHS treatment can be received in your local community regardless if it's in Horsham, Crawley, Midhurst, or any other part of West Sussex.
Pros and Cons of NHS Treatment
NHS addiction treatment can be a lifesaver, but it's best to first consider the pros and cons before deciding if it's suitable for you or a loved one's addiction recovery needs in West Sussex.
Pros:
This service is free
You confidentiality is guaranteed by law
You can access this service in your local community
Cons:
You may not be referred to a residential rehab centre.
You get to recover from home, which exposes you to certain triggers and stressors that normally cause you to abuse drugs. This may derail your recovery.
There could be a lengthy waiting list, which can delay access to the NHS treatment you need.
You might not have access to your preferred therapist.
Treatment will likely not be personalised.
You may have to visit numerous clinics for different aspects of your treatment.
Building outpatient support networks could prove to be difficult.
Addiction Support Groups
Addiction support groups help those in recovery. Being part of such a group will provide an opportunity to share with and learn from other recovering addicts, who are going through the same thing as you.
Other benefits include:
Access to emotional guidance and support when needed.
Help for co-occurring mental conditions (like depression) that are present alongside your addiction.
Opportunity to learn skills to stave off cravings.
Access to emotional and other forms of support during trying times.
Having people to hold you accountable.
A variety of support groups are active in Worthing, Brighton, and other parts of West Sussex. Said groups include Narcotics Anonymous, Alcoholics Anonymous, SMART, and so on. We can help you become a part of a constructive and encouraging group near you, so call us today to get started.
Find Private, Luxury Treatment Centers in West Sussex
What is NA?
Narcotics Anonymous (NA) is a counselling and support group for drug addicts. Meetings are free to attend and can help you on the path to addiction recovery. As a non-profit fellowship, NA aims to assist individuals struggling with drug abuse and addiction, as well as minimise the risk of a relapse. NA groups in West Sussex utilise the 12-step programme.
What is AA?
Alcoholics Anonymous (AA) is an international fellowship of individuals with a history of alcoholism, who work together to overcome their drinking habit. AA meetings are held all through the week in various locations across West Sussex, which means you won't have a problem finding one nearby. Attending meetings can be very helpful if you've completed a rehab programme and are in need of ongoing support and an understanding peer group.
Types of Counselling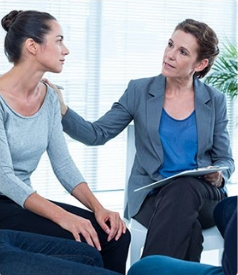 Common types of addiction counselling available in West Sussex include:
One-to-One: This allows you to have private conversations with an addiction counsellor in a comfortable and relaxing setting to address issues surrounding your addiction, whilst working towards recovery.
Online: This allows you to access counselling from anywhere in the world via the internet. It also makes it possible to stay in touch with your preferred therapists and support group members from within or outside of West Sussex.
Group Counselling: In this setting, you can relate with a variety of individuals who are going through the same problems as you and communicate with them in a manner that fosters recovery.
How Can I get to and from West Sussex
By Train
West Sussex has excellent inter-city railway links. The most popular stations in the county include Brighton, Goring-by-Sea, Worthing, Angmering, Arundel, Balcombe, Haywards Heath, and Durrington-on-Sea.
By Car
Cars are a convenient way to get around West Sussex. You can make use of: https://www.theaa.com/route-planner/index.jsp