A Guide to Drug and Alcohol Addiction Treatment in Surrey
Trying to find suitable substance abuse treatment for yourself or a loved one may seem challenging, but we can help you get through that first step. If you or someone you love are struggling with drug or alcohol addiction, you could be ready to find an effective path to a drug-free life. There are drug rehab facilities and addiction treatment centres in and around Surrey that specialise in treating a wide range of chemical dependence issues.
Whether you've been abusing alcohol, heroin or cocaine, these rehab centres can design a customised detox, treatment and recovery plan to help you overcome your addiction and enjoy a healthy, fulfilling life. There are several factors to consider when seeking treatment, such as location and cost, as well as the possibility of aftercare. If you need some help finding the right treatment for you or a loved one in Surrey, reach out to our addiction advisors today.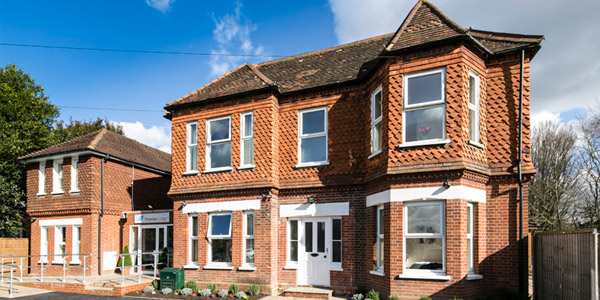 Primrose Lodge
At Primrose Lodge we genuinely care that our patients make a full recovery ...
Private
Holistic Treatment
Onsite gym
Residential
More Info
Finding Treatment near Surrey
Find Private, Luxury Treatment Centers in Surrey
Find Private, Luxury Treatment Centers in Surrey
Surrey
Towns & Cities
A
B
C
D
E
F
G
H
I
J
K
L
M
N
O
P
Q
R
S
T
U
V
W
X
Y
Z
Private Rehab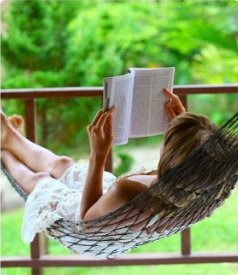 The most effective rehab treatment is usually delivered through private rehabilitation. You'll leave your old, drug-enabling environment and substance abuse patterns behind and enter safe and controlled surroundings. This way, you'll have a better chance of focusing on your recovery from drug or alcohol addiction without any temptations or disturbances. Private rehab centres in Surrey employ a number of treatment methods to help patients recover. However, the highest success rates come from addiction treatment programmes that last 90 days or longer.
In order to get the level of help required to treat any underlying issues that may have led to (or resulted from) your addiction, private rehab should certainly be considered.
How much Does Rehab Cost in Surrey?
Getting treatment in Surrey for drug or alcohol addiction can cost anywhere from £1,500 to £3,000 per week. However, there are several factors that contribute to the cost of rehab, such as the type of facility, duration of treatment, type of treatment and the amenities available. In most cases, the cost of rehab can be difficult to determine without an idea of the required treatment type, or whether a residential or outpatient treatment programme will give you the best chance of recovery. Additionally, a large part of the treatment may not be covered by your insurance policy, or the rehab may need to customise treatment to suit your needs. These are other components that can make the cost of treatment vary. If you need a breakdown of specific treatment costs for substance addiction rehab in Surrey, reach out to us now and our addiction experts will provide all the details you need.
NHS Addiction Treatment Options
If you're having difficulty paying for private rehab treatment in Surrey, there are other available options to explore. If you suffer from severe drug or alcohol addiction, the NHS offers free treatment and a range of outpatient programmes that can help you. Begin by talking to your GP to get referrals to nearby NHS treatment centres in and around Surrey. In most cases, NHS treatment involves a lengthy process, whereby you'll be assessed to ensure you meet the various eligibility requirements. Although the NHS cannot provide the same level of treatment as private rehab centres, it's better than leaving drug or alcohol addiction untreated. Therefore, if the private rehab option is out of your budget, take advantage of NHS addiction treatment to meet your recovery goals.
Pros and Cons of NHS Treatment
There are some notable pros and cons of free NHS treatment services in Surrey. Pros include:
You can safely undergo withdrawal and recover from addiction at no personal monetary cost
The NHS will keep your treatment information private and confidential
Treatment is available in your local community, so travelling long distances for treatment is unnecessary
Cons of NHS treatment include:
Admission process can be lengthy
You might experience long waiting times that prolong the start of treatment and subsequently encourage continued substance abuse
You might have to attend numerous centres for different treatments
You might not be referred to residential treatment
You might be unable to access professional therapists when you need to
Staying in your home for the duration of treatment could expose you to drugs or alcohol
Addiction Support Groups
Addiction should never be experienced alone; it can be helpful to have a group of abstinent and supportive individuals to lean on in challenging times. Addiction support groups are an important part of recovery – especially during the early stages of treatment. There are several addiction support groups in Surrey for varying forms of addiction. Whether you're dealing with drug or alcohol addiction, these groups can help by providing peer support and understanding, protecting against potential relapse.
Find Private, Luxury Treatment Centers in Surrey
What is NA?
Narcotics Anonymous (NA) is a non-profit fellowship, made up of men and women struggling with drug addiction who are actively seeking ways to quit and sustain abstinence. There are several NA meeting locations in and around Surrey and we recommend regular attendance in order to aid recovery and achieve a better quality of life.
What is AA?
Alcoholics Anonymous (AA) is also a non-profit fellowship where members are trying to break free from alcoholism. This group was formed to help men and women struggling with alcohol-related problems, providing a safe platform to share experiences and make recovery easier. If you're in rehab for alcohol addiction or trying to cope with life in recovery, attending one of the several meetings held in Surrey or nearby can help.
Types of Counselling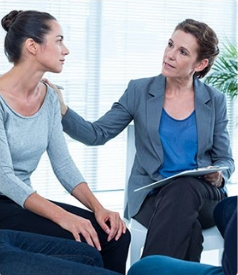 Counselling can be delivered in different forms mainly:
One-to-one: allows you to work with your counsellor in person. Meeting sessions include focusing on the different issues that led to (or resulted from) your addiction.
Group counselling: you can connect with other addicts in recovery and learn how to communicate confidently and openly about your addiction.
Online counselling: a highly flexible form of counselling. Sometimes, patients develop relationships with therapists and prefer to continue treatment online, even after moving away from the area.
How Can I get to and from Surrey?
By Train
If you're visiting Surrey by train, frequent and busy rail services from London – such as London Bridge, London Victoria and London Waterloo – are great options.
By Car
There are fast links to Surrey and excellent access via the M4, M23 and M25. London and Portsmouth can also be easily accessed via the A3.