A Guide to Drug and Alcohol Addiction Treatment in Staffordshire
Are you battling drug and alcohol addiction in Staffordshire? Know that you don't have to fight it alone. Staffordshire County is home to various rehab and public treatment programmes, which have helped many people in the same situation to achieve complete sobriety. By getting treatment for your drug and alcohol addiction problem, you reduce the chances of suffering any of the various side effects it can cause to your social, physical, and emotional wellbeing. Although there are lots of treatment options available to you, your chances of recovery will be higher if you go into a treatment plan that has been carefully designed for you. This is why you need to take care when considering your choice of rehab or addiction treatment centre. Generally, all you need to do to find the right treatment centre for you is to talk to a professional who is knowledgeable in providing drug and alcohol addiction treatment in Staffordshire. Don't know any? You can talk to us right away. We have helped dozens of people in your shoes, and we can help you too. If you're unsure about anything, or just need extra help, we can assist you in finding treatment options and providing additional guidance, when you give us a call.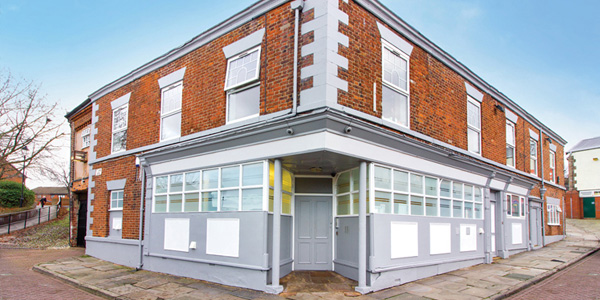 Oasis Runcorn
Oasis Runcorn is quite unique detox and rehab unit in offering two treatmen...
Private
Holistic Treatment
Tailored Treatment Programme
Residential
More Info
Finding Treatment near Staffordshire
Rehabs
The BAC O'Connor Centre, 126 Station Street, Burton upon Trent, DE14 1BX

Residential Treatment
12 Step
Trauma Therapy
Family Workshops
Find Private, Luxury Treatment Centers in Staffordshire
Find Private, Luxury Treatment Centers in Staffordshire
Staffordshire
Towns & Cities
A
B
C
D
E
F
G
H
I
J
K
L
M
N
O
P
Q
R
S
T
U
V
W
X
Y
Z
Private Rehab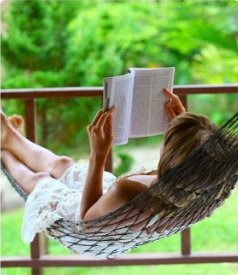 Private rehabilitation centres are at the forefront of the drive against the impact of drug and alcohol addiction in the Staffordshire area. These centres excel in the creation of bespoke treatment plans, designed with the client in mind, and the designed processes are then delivered in a highly conducive environment. There are several private rehabs in and around Staffordshire that can provide care and comfort while tackling your addiction at its source.
When you enrol in a private rehab, you will take part in a variety of programmes that have been designed with you in mind. It will generally begin with detoxification, for most cases of moderate to severe drug and alcohol addiction. During detox, qualified medical personnel will administer medications that will make the detox and withdrawal process less daunting.
After the detox process, you will be placed in a variety of other programmes, including 12-step therapy, Cognitive Behavioural Therapy (CBT), and more. Your family members, or loved ones, can also be a part of your time in rehab if co-dependency is noted during the early days of consultation.
Pros and Cons of Private Rehab
Pros
You are provided a bespoke treatment plan
Confidentiality is high on the agenda of the best private rehabs
The admission process is fast, with little to no wait times
Aftercare programmes are usually provided
Lots of treatment programmes available to you
Family integration allowed
Round the clock access to all professionals relevant to your treatment process
Cons
The major downside to private rehabilitation is that it requires a significant amount of investment. Although no amount spent on curing a case of addiction can be deemed too much, the costs can simply be unaffordable for some. Additionally, health insurance policies often won't cover time spent in private rehab.
Apart from the finances involved, there is also the steep adjustment that may be required to live in a regulated environment, away from your usual surroundings.
What Does Rehab Cost in Staffordshire?
The cost of rehab in Staffordshire generally ranges from £1500 to £3500 per week you spend in rehab. The actual cost of rehab will, however, be determined by all the different factors that are specific to your case of addiction. These factors include the extent of the addiction, the types of treatment you will need, the number of therapy sessions required, cost of medications needed in the withdrawal and detox process, as well as the amenities provided by the rehab.
Outpatient rehab programmes will cost a lot less than inpatient rehab programmes. NHS or charity-backed options will also be cheap, or free, in some cases. However, private rehab remains the preferred method of treatment for people seeking drug and alcohol addiction treatment, as it has the highest chance of success.
NHS Addiction Treatment Options
There are many NHS treatment programmes around Staffordshire. These programmes are designed to provide addiction support for everyone in the area, especially those who may not be able to afford treatment on their own. You can typically use these services through a referral by a professional. This may be your GP or a social worker. There are, however, some cases where you can simply walk in and refer yourself.
Pros and Cons of NHS Treatment
The main advantage to going with NHS treatment is that it allows just about anyone to fight their addiction, whether they can afford private rehab or not. You will get mostly free treatment in your neighbourhood.
However, the open door policy of most NHS drug and alcohol addiction treatment centres in Staffordshire means that there is almost never room for immediate admission. You have to get on a waiting list with others in your position. Another disadvantage of NHS treatment is that they are only available on an outpatient basis. For people living in addiction-enabling environments, this makes it harder to recover.
Addiction Support Groups
Addiction support groups are designed to keep you committed to the addiction recovery process, long after you have left rehab. These groups help recovering addicts reduce the chances of a relapse. Most addiction support groups hold regular free meetings in the areas they operate. You can find a large number of them across the Staffordshire area.
Find Private, Luxury Treatment Centers in Staffordshire
What is NA?
Narcotics Anonymous (NA) is a facility that has members all around the world. It is a support group for people battling drug addiction. They come together in meetings held in various smaller groups, to use specific methods to move towards sobriety. There are many NA meeting venues in and near Staffordshire.
What is AA
Alcoholics Anonymous (AA) is one of the most popular support groups in the world for alcoholics. Their meetings are held weekly in different smaller groups across the UK, including Staffordshire. Find one close to you to meet other people who want to remain sober.
Types of Counselling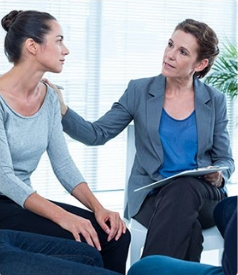 There are different types of counselling involved in addiction treatment. They include:
One-to-One Counselling
During these sessions, you will meet privately with a psychologist. It is during these meetings that the underlying causes of substance abuse are highlighted. Possible mental issues are also diagnosed during these sessions. One-on-one counselling is also deployed during the administration of certain therapies that are a part of the addiction treatment process.
Group Counselling
In group counselling, you will be in a meeting with a counsellor, alongside several other recovering addicts. The benefit of these types of sessions is that seeing other people recovering from the same problems as you might be all you need to push you closer to complete recovery.
Family Counselling
During these sessions, the focus is on the entire family, as the counsellor attempts to undo the damage that may have been caused by addiction. These counselling sessions can help remove the triggers for addiction in the environment and also address problems such as co-dependency.
How Can I Get To and From Staffordshire?
Getting to Staffordshire is easy, as lots of train lines and bus routes criss-cross the area. By road, you can get to Staffordshire by going through the M6 through Cannock, Lichfield, and Stoke-on-Trent.
The main railway stations in Staffordshire include St David's, Exeter Central, and Plymouth. If you are coming to Staffordshire from the Midlands, London, Somerset, Bristol or Cornwall; St David's is the rail station to use.