A Guide to Drug and Alcohol Addiction Treatment in Somerset
Addiction to drugs and alcohol is a dangerous illness, which not only affects you but those around you as well. The effects of addiction also spread further out from the individual, causing serious problems in the family unit and even society. The good news is that, as a brain condition, addiction can be effectively treated, and you can soon resume a healthy life. If you have been struggling to take control of your life in Somerset due to your substance misuse, you can receive support to turn things around for the better. There are a number of treatment services, from public to private rehab facilities, which can all provide adequate treatment based on your condition. You can avoid the stress of combing through different treatment options to choose an ideal one for your situation, as we can easily provide that guidance for free. Our counsellors are always available on the phone to help you pick the right programme in and near the county. There are also addiction help groups in Somerset that can see you maintain a sober life once you've reached the end of your treatment. Don't allow addiction to drag you, or your loved one, further down into despair and destruction. Get in touch with us now to kick-start the healing process.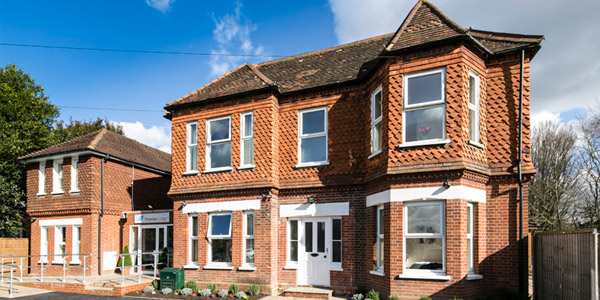 Primrose Lodge
At Primrose Lodge we genuinely care that our patients make a full recovery ...
Private
Holistic Treatment
Onsite gym
Residential
More Info
Finding Treatment near Somerset
Find Private, Luxury Treatment Centers in Somerset
Find Private, Luxury Treatment Centers in Somerset
Somerset
Towns & Cities
A
B
C
D
E
F
G
H
I
J
K
L
M
N
O
P
Q
R
S
T
U
V
W
X
Y
Z
Private Rehab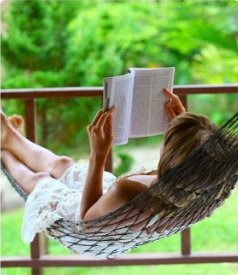 According to numerous medical studies, an effective method for properly treating addiction is going through an intensive inpatient programme. And the best place to get this kind of programme is through a private rehab centre that provides personalised services in conducive environments. These private rehabs are in high demand all over the world, because they are known to offer the highest level of addiction treatment.
There are CQC registered private treatment facilities around Somerset that have magnificent track records of successful treatment, all of which we can link you to. Through any of these facilities, you'll have a high chance of defeating your substance misuse.
Pros and Cons of Private Rehab
Private rehabs come with a lot of benefits that you can't really find in other types of addiction treatment facilities. These include:
Provision of comfort through spacious en-suite bedrooms, relaxation areas, and additional residential services such as catering and dry cleaning.
Free transport service from your Somerset location, to ensure you're not stressed when you arrive at the facility.
Free aftercare programme for a period of one year when your treatment is over.
Treatment by a team of highly experienced professionals throughout your stay.
Dedicated detox team that will provide 24/7 monitoring to keep you stable.
Some issues connected with private treatment centres are:
They are inaccessible to some addicts due to their high treatment fees
Some insurance policies don't cover residential treatment
You may find it hard being separated from members of your family
What Does Rehab Cost in Somerset?
Private rehab treatment fees in county of Somerset are not universal. There are differences in costs determined by the type of treatment and facility you go through, as well as the duration of your programme. Costs are generally said to fall between £1500 to £3500 per week, but these may not be fixed either. You can be informed of all the details of the pricing structures of rehab centres, that you can access from Somerset, when you reach out to us.
NHS Addiction Treatment
There are treatment programmes in Somerset which will not cost you a penny. These services are sponsored by the NHS, the local council, and also provided by some addiction aid charities for sufferers of substance misuse. These can be viable options to explore, especially when you lack the funds for a private rehab facility. You can get a referral to one of these programmes by contacting your GP for an evaluation.
Pros and Cons of NHS Treatment
Pros:
Free treatment
Treatment services can be accessed locally
Protection of personal details as outlined by law
You can get emotional support from your loved ones
Cons: :
Often slow treatment process
No guarantee of a residential programme
If referred to an inpatient programme, admission can take really long to process
Outpatient programmes handled by these services may not properly tackle moderate to chronic addiction
Access to treatment professionals may be difficult
Addiction Support Groups
Addiction support groups consist of individuals like you who are recovering from addiction to drugs and alcohol. These groups can help you stay motivated to remain drug free in the long term. There are different support groups in Somerset that you can attend during your outpatient programme, or after your residential rehab in a private facility.
Find Private, Luxury Treatment Centers in Somerset
What is NA?
Narcotics Anonymous is a free self-help organisation that has meeting venues in Somerset. It is based on the 12-step programme, and has been helping recovering drug addicts remain sober for many years.
What is AA?
AA is also an addiction support group, which is similarly based on the 12-step therapy method like NA, but dedicated to alcoholics who are trying to reclaim their lives. There are meeting centres in Somerset that you can attend as well, and they come at no cost.
Types of Counselling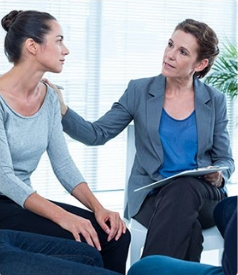 Counselling is one of the most important elements of your entire rehabilitation programme. It will work to repair the psychological damages caused by heavy misuse of drugs and/or alcohol and will also aim to get to the roots of the underlying causes of your addiction. Counselling is carried out in different formats, and the type that you'll be put through will depend on the circumstances surrounding your addiction. These counselling types include:
Individual Counselling:Also known as one-to-one counselling, this is a private session restricted to you and a psychologist, where your mental issues that stem from addiction are treated in a comfortable environment. You'll also be taught behavioural strategies that will help you sustain your addiction-free life in the long run.
Group Counselling:Just like the name implies, this counselling type is carried out in a group layout. It involves patients in a rehab centre, or peers coming together to receive therapy from one or more psychologists. This therapy is structured to provide a platform that facilitates social bonding among addicts, as well as to help them build conversational skills.
Online Counselling:This type of counselling session is held over the internet, in conditions where you or your therapist can't make it to your usual meeting venue.
How Can I Get To and From Somerset?
By Road
Somerset has a defined network of major roads linking its internal districts and providing connections to other major cities and towns in the UK. These roads include the A358, A38, A37, A39, A361, A303, and the M5 motorway. However, some regions in the county can only be connected to via narrow country lanes.
There are direct routes to London and other destinations by bus, provided by National Express Coaches. There are also local bus services in Somerset including Nippy Bus, South West Coaches, and The Buses of Somerset that can get you around the county easily.
By Rail
Major train operators in Somerset are Great Western Railway, CrossCountry, and South Western Railway. There are connections from Somerset to other parts of England that can take you to and from the county, through stations such as the Templecombe and Taunton Railway Stations.