A Guide to Alcohol and Drug Addiction Treatment in Bristol
Bristol is well-served by a wide range of substance addiction treatment programmes. This can make it challenging to choose the recovery programme that can best help you reach your addiction recovery goals. If you're in need of a highly rated drug and alcohol treatment rehab in and near Bristol, we can provide you with all the relevant information about the best facilities in the area, or further afield if you prefer. If you're struggling with long-term drug or alcohol addiction, the most important step to recovery is to choose a great treatment programme. With professional assistance, you can go through detoxification and counselling, and reclaim a healthy and fulfilling life. If you're in need of help to find addiction treatment, reach out to us today for experienced addiction counselling.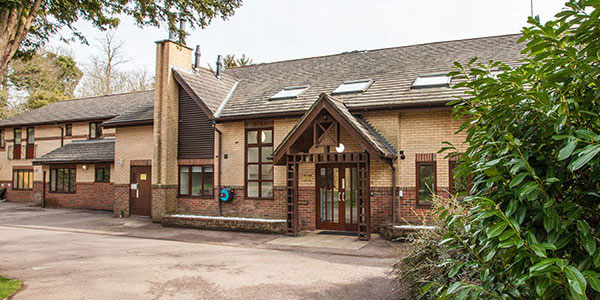 Banbury Lodge
Banbury Lodge is a private UKAT rehab facility based in Banbury, Oxfordshir...
Private
Holistic Treatment
Eating Disorder
Residential
More Info
Finding Treatment near Bristol
Find Private, Luxury Treatment Centers in Bristol
Find Private, Luxury Treatment Centers in Bristol
Bristol
Towns & Cities
A
B
C
D
E
F
G
H
I
J
K
L
M
N
O
P
Q
R
S
T
U
V
W
X
Y
Z
Private Rehab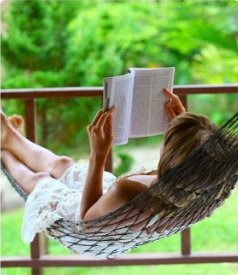 Drug and alcohol treatment is highly effective in a secure and professionally supervised environment, and this is just what private rehab can provide you. Addiction manifests in different forms, and a range of withdrawal symptoms can appear when an addict attempts to quit. Usually, treatment needs to be customised to suit the patient, in order to effectively address the main causes of the issue, as well as the underlying effects that may have resulted from or contributed to, the addiction. Private rehab should be deeply considered when seeking addiction treatment, as it offers individualised treatment. Additionally, it provides the opportunity to stay away from the distractions and disturbances of the outside world, which can serve as triggers for relapse.
The Pros and Cons of Private Rehab
Pros
Serene environment that is conducive for recovery
24/7 medical supervision provided by highly experienced and certified professionals.
Access to a range of treatment methods, such as individual and group therapy
Comprehensive treatment that is focused on you and how you can safely and effectively end your addiction
Distance from distractions and potential temptations to use drugs and other addictive substances
Aftercare support is available to provide continued support and care after being discharged from private rehab.
Cons
Treatment can be out of reach due to cost is expensive
What Does Rehab Cost?
Generally rehab costs range between £1500 and £3000 per week. However, the price of treatment will vary based on a number of factors. These factors include the length of treatment, size of the treatment programme, location of the facility, treatment methods used, and the amenities provided by the rehab. Rehab facilities providing amenities such as a swimming pool and private gym, in-house chefs, spa/massage, housekeeping, and so on, tend to cost more than facilities with just the basic treatment requirements. The cost of treatment is an important factor to consider when planning your treatment, so you may need a precise amount for your rehab choices. If you're considering rehab in Bristol, or areas nearby, contact us and we'll provide you with useful information about the best rehabs in the area – including the exact costs of treatment in the area.
NHS Addiction Treatment Options
If you can't afford the cost of private rehab, but are in need of substance addiction treatment, you can still get the help you need through NHS addiction treatment in Bristol. We understand that private rehabs may not be an option for everyone, and, fortunately, free treatment options exist. If you're looking for affordable addiction treatment in Bristol, you can benefit from NHS treatment if you meet the eligibility requirements for the treatment. Additionally, there are a few benefits to NHS treatment – treatment centres are located in a wide range of locations, so, in a place like Bristol, there are many to choose from. In addition, you can stay close to loved ones while undergoing treatment, as the outpatient programmes offered by the NHS do not require round-the-clock supervision.
Pros and Cons of NHS Treatment
Pros
Treatment is confidential and, by law, your personal information is not publicised
Services are free at the point of use
NHS treatment is provided in your local community, and you can maintain close contact with, and gain support from, friends and loved ones
Cons
Long waiting lists that can delay start of treatment, and eventually cause patients to revert to drug use
Admission process is lengthy
Low chance of referral into inpatient or residential rehab
Treatment may not be provided in a single centre
You may have to visit different clinics for different aspects of your treatment
Presence of triggers and potential temptations in your personal environment could affect the progress in treatment
Poor access to therapists or counsellors
Addiction Support Groups
From choosing to quit using drugs or alcohol, and undergoing withdrawal and detox, the recovery journey can be challenging. We usually recommend that it not be experienced alone. There are several support groups that you can join to find encouragement and motivation during and after treatment. Bristol is home to a number of support groups for different types of addiction, and if you need help finding a suitable group for your specific addiction, we can help you. These addiction support groups are highly effective, and can help you to maintain sobriety in the early stages of recovery, when there's still a high possibility of relapse.
Find Private, Luxury Treatment Centers in Bristol
What is NA?
NA (Narcotics Anonymous) is a popular non-profit organisation aimed at helping individuals recover from problems related to drug abuse and addiction. The group is open to anyone interested in quitting drug use, and attendance is free. If you're planning to quit drug use, or are already undergoing drug addiction treatment in Bristol, we recommend joining NA and getting acquainted with the 12-steps. Meetings are 'anonymous', and participation is of your free will and doesn't come with negative repercussions.
What is AA?
Similar to NA, AA (Alcoholics Anonymous) is a non-profit support group for men and women struggling with alcoholism. Participation during and after treatment can contribute to lifelong recovery, and attendance is free of charge. Regular AA meetings are organised in several locations across Bristol, and are particularly helpful for individuals who have completed a structured rehab treatment programme and are in need of ongoing support, especially during the challenging first few weeks or months in recovery.
Types Of Counselling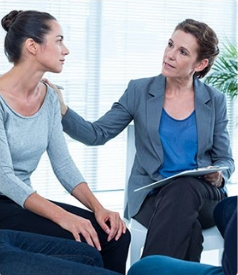 One-to-One This is the most commonly known type of counselling. It involves counselling session between a therapist and a patients in the same room, or could potentially involve a group. It may be held in an office, yard, garden or any place where the patient feels most comfortable. Face-to-face therapy includes individual therapy such as motivational interviewing or family therapy and group counselling.
Online This includes all counselling services provided through the internet. It includes sessions via emails, Skype, and support group chat rooms such as SMART Recovery online support groups. It is easy, convenient, and promotes anonymity.
Group Involves a number of people struggling with similar issues coming together to discuss these issues openly, and in the presence of a certified counsellor. Through this process, each participant gains a deeper insight into their addiction, while providing support to others in the group at the same time.
How Can I Get To and From Bristol?
By Train
The largest railway station in the west of England, Bristol Temple Meads, offers direct services from London, Wales, Manchester, Scotland, and Birmingham.
By Road
Bristol is located at the intersection of the M4 and M5 motorways and is well situated for road travel from London, in addition to trips from the north and east of England.