Drug and Alcohol Rehab in the United States
The United States can be a great option for people who are looking for help with addiction problems. There are many superb rehab facilities that will be able to offer options not available in the UK. The internet has become a wonderful tool in helping people to discover that they have options outside of their own country. It has helped to encourage medical tourism, as people realise that they may have better options abroad. This is why many people who are dealing with addiction problems in the UK are looking to places like the United States for help.
Good Reasons to Choose the United States for Rehab
There are some very good reasons for why people might want to choose to travel to the United States for addiction help:
??? There are options available in the US that will not be available in the UK. There are many different approaches to dealing with addiction; what works for one person might not work for someone else. The individual will benefit from choosing the option that is most likely to work for them, and they may need to travel abroad in order to do this.
??? There are some very affordable luxury rehabs in the United States. In some cases it may be more cost effective for the individual to make this trip than to pay for a similar facility in the UK.
??? One of the nice things about going abroad for rehab is that the individual will be well away from their usual routines and responsibilities. It may be easier for the person to break away from addiction if they are in an unfamiliar environment.
??? There are some rehabs in the United States that have an excellent reputation, and the individual may have a personal preference to choose this option.
Disadvantages of Choosing a Rehab in the United States
There may be disadvantages to this options including:
The individual can be fooled into believing that a facility in the US is cheaper without fully considering their expenses for the trip. It might be that the rehab in the UK is more expensive but when things like airplane fares are factored into the equation they are more equal in overall expenses.
The individual may find it difficult to adjust to life after rehab if they are getting sober in a foreign country. They may find the transition back to their home country to be a real challenge. This is why it is vital that the person is adequately prepared for this transition.
Some people are not very comfortable with visiting foreign countries, and they can easily become home sick. If the individual is distracted like this, it may be difficult for them to get the most out of the program.
How to Get the Most Out of Rehab in the United States
Going to the US for addiction help can be an excellent choice, but it is going to involve expenses and the effort to travel. It is therefore sensible that the individual should try to get the most out of the experience. Here is a suggestion for how they will be able to do this:
It is vital that the individual has realistic expectations for what lies ahead. Even if they believe that they have found the most perfect rehab in the world, this place will not be able to fix them overnight. The best these facilities can ever do is to provide the individual with a strong foundation for their recovery, and there will be plenty of work ahead. If the person has unrealistically high expectations they are going to end up feeling disappointed. They may then use this feeling of disappointment as an excuse to relapse.
In order to get the most out of rehab the individual has to be determined and diligent. This means that they will be motivated to take every opportunity to available and give their best effort so that they make the treatment work for them. It is important to keep in mind that the person???s motivation is more important than the standard of the alcohol and drug rehabilitation centre. It is conceivable that the individual could enter a bad rehab but establish a strong recovery because of their motivation. On the other hand it is unlikely that even entering the best rehab will not be of much help to people who are not suitable motivated.
The right attitude in rehab is open mindedness. The individual needs to resist the temptation to automatically dismiss things without first trying them out. The reality is that many of the beliefs and opinions that people pick up while addicted are unhelpful and just plain wrong. The individual needs to be open minded enough to let go of these ways of thinking or they will not be able to make any real progress. If the individual finds that they are rejecting things out of hand, it will mean that they are not getting the most out of their time in rehab.
The individual needs to be fully prepared to take charge of their own recovery. The professionals working in these facilities are there to collaborate and not to tell the individual what to do. It is up to the individual to act as the leader of this team of professionals because ultimately it is they who will benefit as a result of the treatment. The whole point of rehab is to empower the individual so that they will be able to live a much better life in the future.
The individual needs to keep in mind that the point of rehab is not to simply get them to stop taking alcohol or drugs. The real goal is for them to be able to live a life where they no longer feel the need to use these substances. Most substances abusers will be able to stop drinking or using drugs in the short term but long term recovery means a change of life.
We Will Help You Find the Right Rehab
It is good that there are now many approaches to addiction recovery because there does not seem to be any one approach that works for everyone. By having more options, it increases the likelihood that there will be something that is going to work for you. The problem is that it will be very time consuming to investigate these options, and by the time you have found something suitable, you may have lost your motivation to quit. This is where we can help. We are experts in this field, and we will be able to work with you to find the facility that is most likely to meet your needs. This way you will feel confident of making an informed choice and getting yourself the best possible help. We will then be able to arrange everything for you if that is what you want. Contact us now, and we will be happy to off your no-obligation advice on your options both locally and internationally.
Rehabs In The United States
Addiction Detox & Rehab Centre in Los Angeles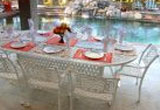 Exclusively for females, this clinic is within a country estate, hidden in an exclusive neighbourhood, providing a safe and nurturing environment necessary to address recovery issues personal to women.