Thailand as a Destination for Medical Tourism
Thailand has gained an excellent worldwide reputation as a place to go for medical treatments. It is the number one country in South East Asia for this type of tourism. The reason for its popularity is that they offer high quality treatments at very affordable prices. Even after the person has taken their airfare and other expenses into account, they can still be able to make great savings. Some of the best hospitals in the world are to be found in places like Bangkok, Chiang Mai, and Phuket.
As well as the medical tourists, there are also an increasing number of people who are choosing this destination as an option for alcohol and drug rehabilitation. Many of the local rehabs offer an international standard of care, and they can also offer options that are not available elsewhere. Once of the great benefits of choosing Thailand for drug and alcohol rehab is that it is possible to find somewhere luxurious and exotic for a very reasonable price.
Advantages of Choosing Rehab in Thailand
There are many good reasons for why people might want to choose rehab in Thailand:
One of the nice things about drug / alcohol rehab in Thailand is that they can offer something truly unique. Many of these facilities offer options such as meditation and mindfulness training. This is a great opportunity to really develop a deep grasp of these techniques. The Thai meditation masters are considered to be among the best in the world. Another unique aspect service that is often offered will be Thai massage. This is a holistic treatment that can help people spiritually, physically, and mentally. This massage can be particularly good at helping people deal with withdrawal symptoms.
Thailand is a beautifully exotic country that offers hot weather all year round. To most of us coming from the UK, it is going to feel like a bit of a paradise. This type of environment is likely to be good for our mood, and it might motivate us enough to try even harder in rehab. Such a venue can greatly increase our optimism and make anything appear possible. This is important because many people lose their self efficacy (their self belief) due to addiction, but this environment will give them a much needed boost. When self efficacy is high the person will become unstoppable.
Some of these rehabs in Thailand are similar to 5 star resorts. The individual will be able to enjoy most of the comforts of this type of accommodation ??? with the exception that they won???t have a mini bar. When it comes to rehab treatment there will be avoidable as well as unavoidable discomforts. By choosing this type of facility the person will be eliminating many of the avoidable discomforts.
Not only do these facilities tend to be luxurious, but they are significantly cheaper than a similar facility back in the UK. This means that even those people who would never be able to afford a luxury rehab in the UK will be able to do so here.
Becoming sober is one of the most significant events to occur in a person???s life. It seems reasonable that they would want this event to take place in a special place.
There are many people who fear going to rehab because they worry what other people will think. Rehab in Thailand can be the perfect solution for such people. The person can enjoy 100% anonymity during their stay, and they will not even have to use their real name. They can tell their friends and colleagues in the UK that they are going on an exotic holiday, and they will not even be lying about it ??? they will even come back with a tan to prove it.
By staying in a rehab so far away from home, the individual will be away from familiar temptations and stresses. This is important because it means that the individual will be able to put all their attention on getting better
Thailand is a very desirable place to live and work, and this means that some of the local rehabs are able to attract some highly skilled therapists. There is a great deal of competition for these vacancies so these facilities can usually afford to be choosy about the team members that they select to work there.
It can be difficult for people to appreciate their potential and options when they are in a familiar environment. By travelling so far away from home, the individual can get a new perspective on things.
Disadvantages to Choosing a Rehab in Thailand
There may be some disadvantages to choosing a rehab in Thailand including:
It is far away from the UK, and it will involve many hours sitting in a plane.
At certain times of the year (hot season) the heat can become oppressive. The good news is that the local rehabs all have air conditioned rooms.
Some people are not very comfortable with foreign travel, and they can become home sick easily. This type of individual might struggle to get the most out of rehab in Thailand because their focus will be elsewhere.
These rehabs put a good deal of effort into providing western style food, but the local ingredients will mean that these dishes will not usually taste the exact same. This could be difficult for fussy eaters who dislike foreign food.
The individual will need to readjust to live back in the UK after rehab. It will be vital that they are supported with this transition.
Some people can feel a bit down when they return home after being somewhere exotic like Thailand. This type of post holiday blues might be dangerous if not managed properly.
We Will Help You Find the Most Appropriate Rehab Facility
You do not have to make your decision about which treatment programs alone. At the end of the day, it will still be up to you to decide which option is likely going to be most effective, but we can help you make a better decision by providing you with the information you need to be informed. We will also be able to arrange everything for you, so all you have to do is turn up at the facility on the right day. By choosing the right facility, you will be greatly increasing the likelihood of building a strong foundation for your recovery. Let us get the ball rolling right away ??? contact us now for more information about your local and international rehab options.
Alcoholics Anonymous Meetings in Thailand
There are a few AA meetings in the popular tourist areas including:
AA ??? Six at Six ??? Friday 18:00 – Jaisamarn Full Gospel Church, Sukhumvit Soi 6, Bangkok (near to Nana BTS Station)
AA ??? Good Morning Pattaya Meeting ??? Friday 09:00 ???Starbucks, 2nd Floor Avenue Mall, Pattaya (across from Soi 13 on Second Road)
AA ??? Back to Basics Meeting ??? Friday 09:00 – Suan Buak Haad (Buak Haad Park), Pavilion on the pond, Chiang Mai
Rehabs In Thailand
Addiction Detox & Rehab Centre in Thailand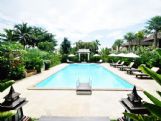 Sumptuous accommodation set in a beautiful landscaped tropical garden with terraced seating areas that overlook natural lakes and panoramic mountain views. A world-class treatment clinic.
Addiction Rehab Centre in Thailand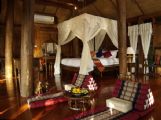 Asia???s most respected addiction treatment centre with 5 star luxury in a tranquil riverside setting.
Alcohol Detox & Rehab Centre in Thailand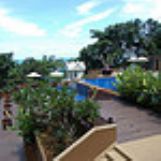 A specialist alcohol detoxification clinic located on a tropical island on the east side of Thailand. Built on cliffs that go down to the sea, clients can relax under perfect sunsets.
Luxurious Tropical Rehabilitation Centre in Thailand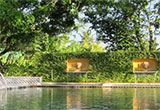 This treatment centre is situated in an idyllic setting next to the beach in Phuket Thailand.
A Peaceful and Comfortable Rehabilitation Clinic in Northern Thailand
This treatment clinic is situated on a beautifully secluded riverside spot just outside of the city of Chaing Mai in Northern Thailand.
One to One Rehabilitation Clinic in Northern Thailand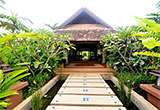 This treatment centre is situated in the idyllic and spiritual setting of Northern Thailand.
Chaing Mai, Thailand Treatment Facility
This treatment centre is situated in an idyllic setting of Chaing Mai in Thailand.