Rehab Options in South Africa
The rise of medical tourism has given people more choice and given them more power as consumers. It is possible for the individual to travel to practically anywhere around the globe to receive the treatments that they need. This is great news for those who are looking for alcohol and drug rehabs because it means that the person is able to find the most effective facilities at the most affordable prices. It also means that they do not have to worry so much about waiting lists. One of the best options for addiction treatment internationally is South Africa. They offer high quality rehab facilities at very affordable prices. This is why a growing number of people from the UK are choosing to go here to get help for their addiction problems.
Good Reasons to Choose a Rehab in South Africa
There are a number of good reasons for why people may want to choose rehab in South Africa including:
South Africa is developing a reputation for having some of the most effective addiction treatment facilities on the planet. They offer an international standard of care and some of their rehabs are providing recovery solutions that are not available elsewhere in the world.
The cost of rehab is significantly cheaper in South Africa ??? in fact, this is currently one of the cheapest places on the planet to receive such help. This means that people who could never afford a luxury rehab in the UK will be easily able to afford a quality in South Africa.
This country can be a particularly good choice for young people who are dealing with addiction problems. The addiction treatment centres in South Africa are full of young people, and the therapists are very familiar with dealing with this type of client. The fact that the client??le in these facilities tend to be young means that these rehabs can be fun places with a vibrant feel. It can also be reassuring for the individual to understand that they can still have a great life as a young person who does not drink or use drugs.
South Africa excels at providing treatment at every stage of the addiction recovery process. This means that the client will be able to get help at the primary stage (detox and early recovery), secondary stage, and tertiary care. The individual will have a treatment program that will get them all the way from withdrawals to long-term recovery.
When people choose a rehab in South Africa they know that they are getting a cost effective solution without compromising the standard of care they can expect. These facilities are respected worldwide, so the individual can rest assured that they are getting the best possible help.
Where to Go For Alcohol and Drug Rehab in South Africa
South Africa is a relatively large country and there are rehabs in many of the major cities as well as some rural areas. The most popular alcohol and drug rehabs can be found in:
Johannesburg
Cape Town
Durban
If you are unsure about where to go in South Africa for addiction help you can contact us here on the website (use our phone number) and we will discuss your options with you.
How to Get the Most Out of a Rehab in South Africa
South Africa has a great reputation for providing high quality addiction treatment at affordable prices, but this does not mean that the individual will be guaranteed success just by going there. It is still going to be up to the individual to get the most out of the experience. Here are some ideas for how the person can make sure that this happens:
If the individual is 100 % committed to recovery, there is no real way that they can fail. This means that the person is willing to do whatever it takes to achieve long-term sobriety. When the person is thinking this way they will have the right attitude for recovery, and they will be able to get the most out of rehab.
It is vital that the individual is able to keep an open mind when they enter this type of program. This is because many of their old ways of thinking will have been supportive of addiction, and they will need to adopt new ways of thinking in order to break away from this behaviour. This means putting aside their current beliefs and ideas about things.
The individual needs to keep in mind that they are responsible for their own recovery, and there is nobody else who will be able to do this work for them. The therapists will be able to provide all the support, knowledge, and resources that the person needs, but it will be up to them to make the most of this experience.
It can be helpful if the person has a sense of urgency about their recovery. This does not mean that they need to get all uptight but it does mean that they will understand that they have a limited amount of time to gain the knowledge and skills they need. When the person understands that the things they learn in rehab can save their life, it should increase their sense of urgency.
Rehab should be fun at least some of the time, and the individual should make time for this. Having fun in rehab not only makes the experience more enjoyable, but it also prevents the individual from burning out. There is a great deal for the person to learn in this facility, but if they do not leave room for rest and relaxation, they will be unable to absorb this information. The individual may be amazed to find that they laugh more in rehab than they ever did at any other period in their life.
??It is vital that people who enter rehab are prepared to be completely honest. All of the different treatments depend on at least some level of honesty, so if the person is not prepared to open up they will struggle to get the most out of the program.
Let Us Help You Find the Ideal Alcohol and Drug Rehab
In order to increase your likelihood of building a strong recovery you will need to choose the most appropriate rehab. Our team is highly knowledgeable in this area and we will be able to advise you on the best choice to make. Together we will be able to weigh up your options so that you can feel confident that you have made the best possible decision. Once you have made up your mind, we will then be able to arrange everything for you. As well as rehabs in South Africa we will also be able to offer advice on your options in places such as Thailand, United States, United Kingdom, and Canada ??? in fact anywhere in the world where they have quality treatment facilities. So do not waste any time and contact us here today.
Addiction Detox & Rehab Centre in South Africa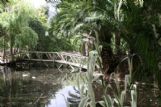 Privacy and comfort is guaranteed at this clinic which is close to some of the most stunning and protected beaches in South Africa, and set beneath a dense canopy of trees. Accommodation is luxurious and amenities are plentiful.
---
Alcohol and Drug Detox & Rehab Centre in South Africa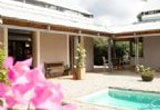 Offering a calm, nurturing environment for rehabiliation, and a holistic approach to ensure healing of the mind, body and spirit.
---
Eating Disorder Rehab Centre in South Africa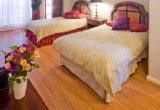 Located in a lush green-belt area, this is the continent???s first exclusive care facility for the treatment of eating disorders. A retreat that provides world-class treatment for those seeking recovery.
---
Addiction Rehab Centre in South Africa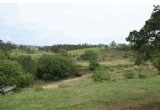 Located in one of the world???s most beautiful and popular destinations in South Africa, this clinic is an internationally respected psychotherapeutic retreat specialising in extended care treatment.
---
Addiction Detox & Rehab Centre in South Africa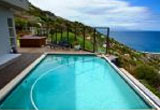 A Christian-based clinic set in 22 acres of secure grounds close to beautiful beaches with high quality accommodation and extensive facilities.
---
Alcohol and Drug rehab in Cape Town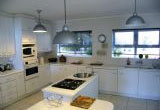 Offering a newer and better way of facilitating the dreams and visions of all who pass through
---
Addiction Detox & Rehab Centre in South Africa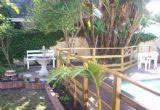 The clinic is located within a short walking distance of award-winning beaches and offers a peaceful, private setting for study and relaxation.
---
Addiction Detox & Rehab Centre in South Africa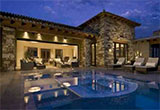 The clinic provides a swimming pool, large covered verandas, spacious lounge and dining area plus three garden areas.
---
Alcohol and Drug rehab in Cape Town
: This rehab offers both an in house and out patients service and is committed to offering individuals 90 days of continuing care.
---
Addiction Detox & Rehab Centre in South Africa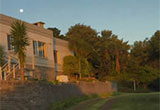 Programmes are bespoke and based on the world-renowned Minnesota model with gender-segregated treatment and a strong element of 12 step facilitation.