A Guide to Drug and Alcohol Addiction Treatment in Warwickshire
A variety of free and private treatment services are available all over Warwickshire. If you're struggling with addiction, you can easily find best possible treatment, whether you live in Nuneaton, Kenilworth, Bedworth, or any other part of Warwickshire.
Admitting that you need help is the first step to getting treatment for your addiction. Irrespective of the substance of abuse, addiction is a serious disease that needs to be tackled before it causes irreparable damage to your life. Thankfully, help is available and there are free and paid resources in Warwickshire where you can access the relevant addiction treatment. Give one of our confidential advisors a call for urgent assistance today and we'll provide advice and recommendations concerning the best available treatment options and support groups in and around Warwickshire.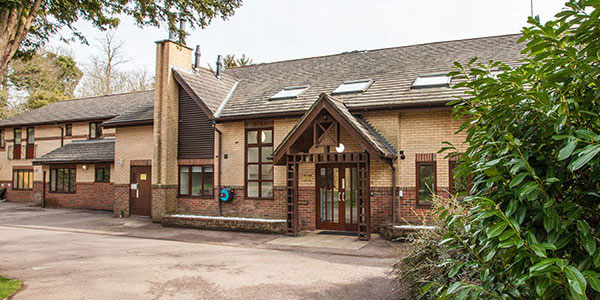 Banbury Lodge
Banbury Lodge is a private UKAT rehab facility based in Banbury, Oxfordshir...
Private
Holistic Treatment
Eating Disorder
Residential
More Info
Finding Treatment near Warwickshire
Rehabs
Bayberry Cottages Nuneaton Road Over Whitacre. Nr Coleshill B46 2NL

Residential
Family Workshops
CBT
Holistic Treatment

The Manor Nuneaton Road Over Whitacre. Nr B46 2NL

Residential
Family Workshops
CBT
Holistic Treatment
Find Private, Luxury Treatment Centers in Warwickshire
Find Private, Luxury Treatment Centers in Warwickshire
Warwickshire
Towns & Cities
A
B
C
D
E
F
G
H
I
J
K
L
M
N
O
P
Q
R
S
T
U
V
W
X
Y
Z
Private Rehab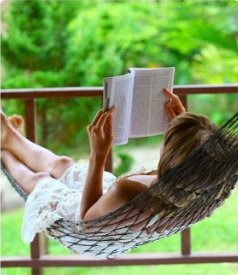 Every individual experiences addiction differently. For instance, the type of drug you're abusing and how long you've been abusing it will each contribute to the severity of your addiction. Private rehab centres in Warwickshire provide inpatient detox and rehabilitation treatment. Research shows that private facilities have a higher success rate for treating addiction – especially for patients who stay in rehab for up to three months. Treatment is delivered by a multidisciplinary team of doctors, therapists, recovery workers and addiction nurses.
Pros and Cons of Private Rehab
There are a number of benefits from seeking addiction treatment in a private rehab centre, such as:
Private rehabs monitor patients round-the-clock, thus ensuring any sudden changes in your condition can be promptly cared for. Such treatment is especially beneficial during the early stages of withdrawal symptoms.
There are no delays or waiting lists before admission for treatment, which means you can quickly get on the path to recovery.
Private rehab centres care for patients in a therapeutic setting, free of triggers and stressors that normally results in drug abuse.
Private rehabs keep all the communications and records of patients confidential.
Private clinics devise individualised treatment plans for every patient. This is better than a one-size-fits-all approach, as it makes it possible for you to get the level of care you actually require.
You'll be equipped with the skills and tools necessary to overcome cravings and stressors that can lead to substance abuse after being discharged.
Sufficient support is provided whilst in rehab to help you stay focused and motivated towards long term abstinence. After being discharged, support continues with the aid of aftercare services.
These benefits and more can be obtained from seeking addiction treatment in a private rehab facility. However, there are also downsides, such as the cost of private rehab, which may be more than some people in Warwickshire can afford. Also, many private rehab centres do not accept health insurance as way of payment.
What Does Rehab Cost in Warwickshire?
Depending on the severity of your addiction and the type of private rehab centre you approach in Warwickshire, you may be quoted anywhere between £1,500 and £3,000 per week for treatment. However, the actual cost will vary from one rehab centre to the next and will depend on a variety of other factors; for instance, the type of treatment to be provided, as well as your specifications for accommodation. People with more severe addictions will pay more for treatment, while if you opt for treatment in a luxury or executive rehab facility, you will pay extra than if you were to undergo treatment in a standard rehab centre.
If you want to know the exact price of your preferred rehab centre in Warwickshire, give us a call and one of our representatives will provide the figures you need.
NHS Addiction Treatment Options near Warwickshire
In the event you are unable to afford private rehab in Warwickshire, there is still the option of accessing treatment via the NHS; their addiction treatment options are completely free of charge and can be accessed by anyone. There are a number of NHS addiction treatment options available. You can access treatment that best suits your needs via a referral from your GP. NHS treatment can be accessed in your local community, whether it's in Leamington Spa, Rugby, Shipston-on-Stour, or any other part of Warwickshire.
Pros and Cons of NHS Treatment
There are various pros and cons to receiving addiction treatment via the NHS in Warwickshire.
Pros include:
This service is available to all for free.
The law ensures your medical records remain confidential.
This service can be accessed within your local community thus ensuring your convenience.
Cons include:
There is often a delay in receiving treatment due to lengthy waiting lists.
You might not be referred to residential rehab.
You may need to visit numerous clinics for different aspects of your treatment.
You get to recover from home, which exposes you to the typical triggers and stressors that cause you to abuse drugs. This may derail your recovery.
You might not have access to your preferred therapist.
Treatment will likely not be personalised.
Building an outpatient support network may prove difficult.
Addiction Support Groups
Addiction support groups can be extremely helpful to your addiction recovery process. Support groups offer emotional support and guidance, as well as the following benefits that will aid your recovery:
Companionship.
People who can hold you accountable for any slipups during recovery.
Opportunity to work with individuals also aiming for long-lasting abstinence.
Provides skills and tools to cope with cravings.
Offers support during difficult emotional times.
Several individuals have attained lasting abstinence with the help of addiction support groups, especially when this is utilised alongside individual therapy and inpatient treatment.
To get the best out of working with an addiction support group, you'll need to know what to expect from one. For instance, a support group should be encouraging and constructive. A number of support groups are active in Leamington Spa, Warwick, and other parts of Warwickshire.
We can help you find an ideal support group near you, so contact us today to get started.
Find Private, Luxury Treatment Centers in Warwickshire
What is NA?
Narcotics Anonymous (NA) is a non-profit society that aids individuals who are committed to overcoming their dangerous abuse of narcotics and similar drugs. It is a programme that promotes complete abstinence from all drugs and there are regular meetings in and around Warwickshire. You'll need to find one whose schedule and proximity is most convenient for you. NA groups in Warwickshire apply the 12 step approach.
What is AA?
Alcoholics Anonymous (AA) is an international fellowship of men and women with a history of alcoholism and alcohol abuse, who are working together to overcome their drinking habit. The group is apolitical, nonprofessional, multiracial, self-supporting, free to attend, and available in various parts of Warwickshire. Membership is open to people from all walks of life, who are committed to attaining long-lasting sobriety.
Types of Counselling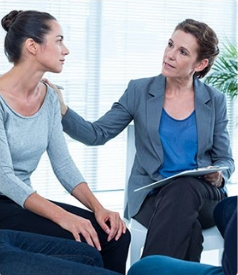 Common types of addiction counselling available in Warwickshire include:
One-to-One: You will have access to a professional counsellor during this form of counselling, who will communicate with you privately in a comfortable and relaxing setting. Such an environment allows you and your counsellor to fully concentrate on your condition and find a viable way forward.
Group Counselling: A type of therapy led by a licensed clinical professional and two or more clients. This includes family therapy and facilitated support groups.
Online: This form of counselling takes advantage of the internet and lets you access your preferred therapists and support group members from anywhere in the world.
How Can I get to and from Warwickshire
By Rail
It is just a 10 minute walk from Warwick train station to the town centre and Castle. Trains are available to Birmingham, Stratford-upon-Avon, London (Marylebone), and intermediate stations. At Leamington Spa station, there are a number of connections to various parts of the UK.
By Car
Cars are a convenient way to get around Warwickshire. You can also make use of https://www.theaa.com/route-planner/index.jsp to plan your journeys. There are also a variety of taxi services available.