A Guide to Alcohol and Drug Rehab in Westminster
The home of politics in the UK is also home to a burgeoning addiction crisis. Along with the rest of the country, Westminster is suffering the combined effects of countless individual tragedies caused by alcohol, illegal drugs, prescription medicine or a combination of all three. As with many London boroughs – especially those in the centre of the metropolis – the City of Westminster hosts a combination of vast wealth and pronounced poverty. Individuals at both ends of that spectrum and all points in between are suffering under the burden of addiction and substance abuse.
If you're one of them, however, do not give up hope: in recent years a new wave of high-quality treatment facilities, staffed by highly experienced medical personnel, has come to the fore. As a result, countless lives have already been saved. If you are willing and able to acknowledge your addiction and reach out for help, that help is out there: read on to find out more about how rehab can help you turn your life around.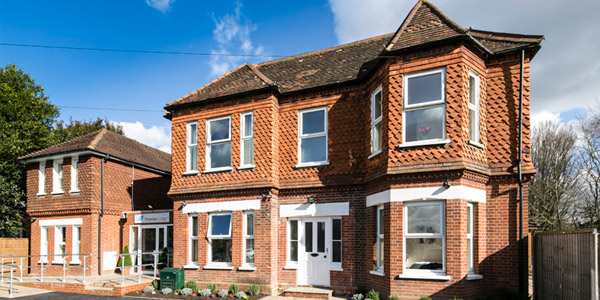 Primrose Lodge
At Primrose Lodge we genuinely care that our patients make a full recovery ...
Private
Holistic Treatment
Onsite gym
Residential
Find Private, Luxury Treatment Centers in Westminster
What Is Rehab?
Residential rehabilitation – more commonly known as "rehab" – is the name given to addiction treatment carried out on-site at a dedicated facility. It is also known as an inpatient rehab and usually comprises both a detoxification ("detox") phrase and an extended period of therapy. There is also outpatient rehab where people go while still handling everyday tasks and responsibilities such as classes, work, caring for loved ones.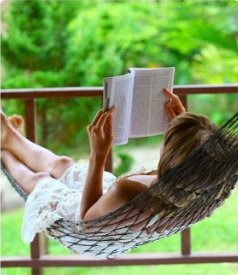 In inpatient rehab, patients can benefit from the facility's attractive and peaceful setting, in which they can focus entirely upon their recovery, far from the temptations of daily life and their usual environment of substance abuse. Crucially, rehabs are also confidential facilities, ensuring that patients need not worry that details of their condition may become common knowledge.
It is generally accepted that rehab provides the most effective treatment of addiction in terms of its ability to produce permanent abstinence on behalf of the addict. Thanks to its holistic approach addressing both the immediate challenge of physical dependency and the longer-term and more pernicious problem of psychological addiction, inpatient rehab treatment is highly valued by both professionals and clients.
Through therapy, we can reveal the root causes of addiction and learn a range of defence mechanisms against relapse. Treatment which only addresses one aspect (typically physical dependency) of addiction is unlikely to result in a permanent recovery.
How Can I Get Someone into Rehab?
It is a well-known truism that an addict will only be able to benefit from treatment when they truly want to recover; until then even the most capable therapist is unlikely to make much headway against the overwhelming force of physical and psychological addiction.
However, it is crucial to act as soon as an addict reaches the point of admitting to their need for help. In the treatment of addiction, time is of the essence, as the longer a person labours under the burden of addiction the greater the possibility that they will fall victim to overdose or to a drug-related accident or act of violence.
With this in mind, the lengthy waiting lists for NHS services, suffering under the strain of high and growing demand right across the country, including in Westminster specifically, become less of an irritation and more of a tragedy in waiting. If you are suffering from addiction and requiring urgent help, do not risk becoming this tragedy: instead, speak with an addiction specialist about which private options may be available to you.
Meanwhile, if your concern is not for yourself but for someone close to you, who is not yet able to admit to their addiction, call us for advice on arranging an intervention or other tactics designed to get them into a state of readiness to receive the help that could save their life.
Find Private, Luxury Treatment Centers in Westminster
Advantages of Private Rehab
The advantages of private rehab are manifold. Most importantly, it provides a peerless combination of detox – addressing the immediate challenges of physical dependency – and therapy aimed at revealing and addressing the root causes of addiction, and at providing patients with an array of defence mechanisms to help prevent relapse.
As part of private inpatient rehab, this combination of treatment is provided in one location, away from the distractions and temptations of the outside world and an addict's usual environment which has proved so conducive to substance abuse up to now. Rehabs are typically aesthetically very pleasant, calm and safe places in which an addict can concentrate completely upon recovery, benefiting from the presence of highly experienced medical personnel and from the provision of tailored dietary and fitness plans (on the basis of "healthy body, healthy mind").
Following a stay in a quality private rehab, a patient will receive free aftercare for up to a year: the recovery process is by no means complete upon leaving rehab, but is instead a constant endeavour requiring dedication and peppered with pitfalls, which the provision of aftercare can go some way to negating.
What Does Rehab Cost in Westminster?
The cost of private rehab can vary significantly by treatment programme, and depending on which of a variety of optional extras are selected. As a rough guide, standard costs range from between £5,500 and £11,000 per month, though the cheapest rehab treatment can start from as little as £834 per week.
Westminister NHS Addiction Treatment Options
Various NHS and charity resources can be found in Westminster and across Greater London. They can help you combat your addiction. Consult your GP about which of these resources may be available to you and would be most appropriate for your specific situation.
Advantages of NHS Treatment
Unsurprisingly, the primary advantage of NHS treatment is financial: NHS services are free at the point of delivery.
Another advantage of the NHS is its nationwide coverage; it can offer geographical proximity compared with some rehabs found a long way from Westminster. Moreover, the NHS provides high-quality services, although these services, as noted earlier, are experiencing extremely high demand and quality does vary from one trust to another.
Find Private, Luxury Treatment Centers in Westminster
Addiction Support Groups
Several support group organisations operate in the UK aimed at helping addicts. Support groups are made up of people who are in recovery themselves. They come together at regular meetings for mutual support in the form of advice on how to resist relapse and overcome the challenges. Solidarity and sympathy, as well as providing simple companionship, can be so important. Typically, attendance at support groups is free, with the only criterion for participating being a commitment to leading a life free of substance abuse.
The most famous support group organisation, and the one on which most others are modelled, is Alcoholics Anonymous (AA) which was founded in 1935 and runs on a 12-step programme of personal and spiritual development, with one of the steps being a recognition that a higher power – such as God – can assist with an alcoholic's recovery. Narcotics Anonymous (NA), founded in 1953 and based directly upon the AA model, is the second-largest support group organisation worldwide and caters to recovering drug addicts specifically.
In a similar vein, but supporting those recovering from addictions to specific substances, are Cocaine Anonymous (CA), Heroin Anonymous (HA), Marijuana Anonymous (MA) and Crystal Meth Anonymous (CMA), all of which operate 12-step programmes. There are also support groups such as Al-Anon and Nar-Anon assisting the families and friends of addicts which typically hold meetings alongside those for the addicts themselves.
Support groups typically meet weekly, though each local chapter is managed independently and meeting times and venues are subject to change. To find information on meetings in or near Westminster, see the relevant websites.
Types of Counselling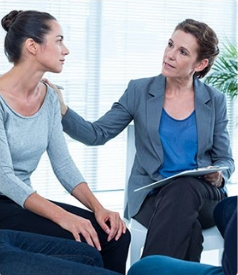 Although it is available to anyone with the means, many recovering addicts – especially those with particularly busy schedules – benefit from individual, outpatient counselling. It can be provided following the completion of a treatment programme at a rehab or elsewhere as a supplement to that programme. This type of counselling is usually not considered an effective alternative to a wholesome programme. Individual counselling is also sometimes utilised as a means of managing an addiction in advance of engaging in proper treatment.
Like regular psychotherapists, private addiction counsellors offer a huge variety of different approaches to therapy, and operate across the country; they are typically seen by private appointment on an ongoing basis – often weekly – charging by appointment. Access is usually limited to predefined working hours, although some councillors do make themselves available on an emergency basis.
How to Get to Primrose Lodge from Westminster
Primrose Lodge is a unique rehab clinic located in the historic town of Guildford, Surrey. Boasting a private gymnasium, purpose-built treatment rooms and en-suite bedrooms, this attractive, spacious building is the perfect getaway for those battling addiction, while Primrose Lodge's highly experienced staff are on hand 24/7 to ensure patients' safety and comfort. Integrated treatment programmes designed to address the root causes of addiction are provided in a tranquil and confidential environment in which patients can focus wholly upon their recovery.
To get to Worplesdon from Westminster by car, take the B323 onto Rochester Row/B324 and thence onto Warwick Way. Go via Ebury Bridge to Pimlico Road/A3214 and then to Royal Hospital Road/A3214, and subsequently to Chelsea Embankment/A3212. Turn left onto Albert Bridge Road/A3031, right onto Parkgate Road, and then continue onto Westbridge Road/B305 until taking York Road/A3205. At the roundabout take the second exit onto Swandon Way/A217, and then stay on that road until joining the A3. Stay on the A3 for another 35 kilometres before taking the A3100 onto the A320, and finally join the A322/Worplesdon Road.
For those travelling by train, take the tube to either Vauxhall or Waterloo; national rail services run from both directions to Worplesdon.
Primrose Lodge, Perry Hill, Worplesdon, Guildford, Surrey, GU3 3RY