A Guide to Alcohol and Drug Rehab in Tower Hamlets
Addiction is causing individual tragedy and collective social strife across the UK, and unfortunately, Tower Hamlets is no exception. Alcohol, illegal drugs and prescription medicine are all being abused throughout the borough, with profound implications for policing and social care – fuelling much of the crime which has regularly seen Tower Hamlets making unwanted headlines in recent years.
However, the picture is not an unremittingly gloomy one: there are now many facilities available for those struggling with addiction, and they are prepared to help. If you are among those looking, do not give up – rehab can set you back on the path to happiness.
If you or a loved one are suffering from alcoholism or addiction to drugs including, cocaine, heroin, cannabis and crack, please do not hesitate to call us and speak to one of our trained addiction counsellors. All our staff are in recovery from a range of addictions and many have been through detox, rehab, therapy and local support groups. Call us today and take the next steps towards lifelong recovery!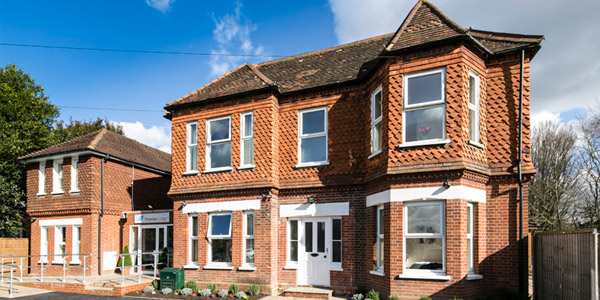 Primrose Lodge
At Primrose Lodge we genuinely care that our patients make a full recovery ...
Private
Holistic Treatment
Onsite gym
Residential
Find Private, Luxury Treatment Centers in Tower Hamlets
What Is Rehab?
Rehab – short for "rehabilitation" – is the term given to the process of getting treatment for addiction as a dedicated facility, and also applies to such a facility itself. It is generally considered to be the most effective approach to treating addiction in terms of its ability to deliver a permanent recovery, thanks in large part to its dual approach tackling both the immediate challenge of physical dependency and the longer-term one of psychological addiction.
Inpatient rehabs are tranquil, secure, aesthetically pleasing, welcoming and – crucially – confidential institutions in which clients can concentrate fully on recovery having removed themselves from the day-to-day environment of substance abuse. Confidentiality is crucial because patients are able to relax in the knowledge that their condition will remain secret.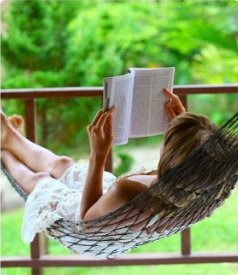 However, over the same period, several high-quality treatment facilities have been working hard to transform and save lives. If you are struggling with an addiction in Tower Hamlets, yours could be benefiting from the private options in the area.
Outpatient facilities focus on providing quality treatment and attention while clients are still able to attend to everyday life without risking time off work, classes or other duties.
If you attend rehab – typically on an inpatient basis, though some facilities do provide outpatient services – you will benefit from the presence of highly experienced medical professionals. They understand the nature of addiction, and from the support of a peer group whose members are, like you, determined to turn their lives around and get back onto the path to happiness and success.
How Can I Get Someone into Rehab?
If you are suffering from an addiction and are ready to acknowledge your condition and reach out for help, it is important not to waste any more time before investigating private options.
It's important to recognise that it is well-nigh impossible to treat somebody for an addiction who is not willing to be treated; if someone you love is struggling with an addiction, and you are conscious that for the aforementioned reasons time is a factor, you may despair that they are not showing themselves ready to own up to their addiction and ask for help.
We can assist at this point, by engaging with you to discuss arranging an intervention or other tactics that you can try with the intention of getting them to acknowledge their condition. However, if you yourself are struggling with addiction and are ready for help we can assist you in making the necessary preparations ahead of a stay in rehab. Either way, do not let more time go by: speak with an addiction specialist about what private options are at your disposal.
Find Private, Luxury Treatment Centers in Tower Hamlets
Advantages of Private Rehab
As mentioned above, inpatient rehab provides a pleasant, peaceful, secure and confidential setting in which the recovery process can begin and you can focus fully on your own well-being without the temptations of the outside world, and away from your substance/s of abuse. Private residential centres can also add to these benefits with 24/7 specialist supervision and support during the entire length of the stay, alongside other pluses.
Upon entering a private rehab, you will be assessed to determine the nature and severity of your addiction, and to allow the medical staff to draw up your individualised treatment plan before you embark on a detoxification ("detox") process. It will be monitored by a medical team to ensure your safety, and any withdrawal symptoms which manifest may be treated with the appropriate medication.
Then, you will move into the second main phase of rehab: therapy. A great advantage of private rehab is the extensive variety of therapies available in both group and one-to-one settings. The purpose of therapy in addiction treatment is to reveal the root causes of your addiction and, by so doing, demonstrate what led you into addiction so you can avoid making the same mistakes going forward. Art, music and other holistic therapies, in combination with CBT, DBT and mindfulness will also provide you with a number of psychological defence mechanisms against relapse.
Throughout treatment, you will benefit from tailored dietary and fitness plans and from access to an array of other facilities. The bespoke treatment plans will vary from one rehab to another. However, all of them have the aim of making your stay as comfortable and as stress-free as possible and maximising the impact of your treatment.
However, the end of your treatment programme does not imply the end of your recovery: recovery is an ongoing process requiring dedication and diligence, and you should not consider yourself fully free from addiction just because you have left rehab. Because of this, good private rehabs will provide up to a year's free aftercare to give you the comfort of ongoing support during this next crucial phase of your recovery.
What Does Rehab Cost in Tower Hamlets?
The cost of private rehab will vary from one facility to another depending on the nature of the treatment programs offered and of the standard of the facility in question. For example, luxury rehabs can logically be expected to cost more. Roughly speaking, standard costs in or near Tower Hamlets range from £5,500 to £11,000 per month, although the cheapest treatment may be obtained for as little as £834 per week.
Tower Hamlets NHS Addiction Treatment
For a number of reasons – possibly to do with the costs mentioned above – some people do not feel that a private rehab is an appropriate option for them. If you believe yourself to be in this category, for whatever reason, it is vital that you do not give up hope: there are a large number of NHS and charity resources in and near Tower Hamlets which can help you (or a loved one) overcome addiction. Talk to your GP about which of these may be open to you and how you might access them.
Advantages of NHS Treatment
The most obvious advantage of going down the NHS route for addiction treatment is one of cost. While private rehab entails a financial cost, NHS services are free at the point of use. The NHS also has a geographical advantage in that it operates right throughout the UK, while some rehabs are a significant distance from Tower Hamlets, though this may in fact appeal to some addicts who wish to be as far as possible from their daily temptations. Generally speaking, the standard of NHS services is very high, though quality does vary from one NHS trust to the next (and as noted waiting times can be a huge problem).
Find Private, Luxury Treatment Centers in Tower Hamlets
Addiction Support Groups
There are various organisations providing assistance to recovering addicts in the UK, and some of these operate a support group model. Support groups are made up of individuals who themselves are recovering addicts. They come together regularly at meetings – usually free to attend, with the only qualifying criterion being a commitment to lead a substance-free life. They unite to give and take mutual support in the form of advice, solidarity, sympathy, and the companionship which can be so important when someone is struggling with the challenges of recovery and perhaps with simple loneliness.
The most famous support group organisation – and the model for most others – is Alcoholics Anonymous (AA); founded in 1935, AA runs on a 12-step programme of personal and spiritual development. Narcotics Anonymous (NA), founded in 1953, caters to recovering drug addicts specifically and is based directly upon the AA model.
Supporting those recovering from addictions to specific substances, again based on AA's 12-step model, are Cocaine Anonymous (CA), Heroin Anonymous (HA), Marijuana Anonymous (MA) and Crystal Meth Anonymous (CMA). Support groups such as Al-Anon and Nar-Anon, meanwhile, help the families and friends of addicts and typically hold meetings alongside those for the addicts themselves.
Support groups typically meet weekly, though each local chapter is managed independently and meeting times and venues are subject to change. To find information on meetings in or near Tower Hamlets, see the relevant websites.
Types of Counselling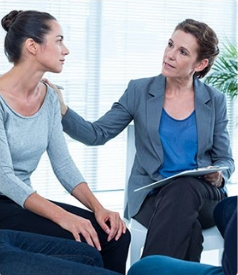 Individual counselling as a part of outpatient therapy is one of the main types of counselling provided and approached within the country. It is a type of help for recovering addicts which can be particularly beneficial for people with very busy schedules.
Individual counselling, be it in- or outpatient, may be engaged in following a stay at rehab (or other addiction treatment), as a supplementary aid to recovery, or perhaps as a way of managing an addiction before engaging in a full training programme. Private addiction counsellors work in ways similar to the operations of "normal" psychotherapists, although obviously, the focus is on addressing the causes and consequences of addiction; counsellors offering a broad range of approaches to therapy and different therapy models can be found across the country, including throughout the capital.
Counsellors can be seen by private appointment, typically on a weekly basis, and usually, charge a fee per appointment. While some counsellors make themselves available for emergencies, it is more common for access to be limited to working hours.
How to get to Primrose Lodge from Tower Hamlets?
Primrose Lodge is a unique rehab clinic located in the historic town of Guildford, Surrey. Boasting a private gymnasium, purpose-built treatment rooms and en-suite bedrooms, this attractive, spacious building is the perfect getaway for those battling addiction. While Primrose Lodge's highly experienced staff are on hand 24/7 to ensure patients' safety and comfort. Integrated treatment programmes designed to address the root causes of addiction are provided in a tranquil and confidential environment in which patients can focus wholly upon their recovery.
To get to Worplesdon from Tower Hamlets, take Burdett Road to W India Dock Road/A1261 and then join Westferry Road/A1206 and thence Limehouse Link Tunnel/A1203. Follow this road to Tower Hill, and merge onto the A100. Continue to the A3211, then take, in turn, Horseguards Avenue, Whitehall/A3212, St Margaret St, Albert Bridge Road/A3031, Parkgate Road, Westbridge Road/B305, York Road/A3205, Swandon Way/A217 and finally Fairfield St/A3. Stay on the A3 for another 35 kilometres before taking the A3100 onto the A320, and finally join the A322/Worplesdon Road.
For those travelling by train, take the tube to Vauxhall; national rail services run from Vauxhall direct to Worplesdon.
Primrose Lodge
Perry Hill
Worplesdon
Guildford
Surrey
GU3 3RY