A Guide to Alcohol and Drug Rehab in Southwark
Considering its size, population, wealth and income inequality and location in the very heart of the capital, it should come as no surprise that Southwark is experiencing its fair share of the UK's current addiction crisis. Alcohol, illegal drugs and prescription medicines are causing individual tragedies and collective social strife throughout the borough. Long-term residents can testify that the problem appears to be becoming more visible almost by the day. However, the damage being done behind closed doors is as always far more extensive.
If you're a Southwark resident and struggling with addiction, it's important to stay strong and positive – there is a growing body of expertise and a new wave of treatment facilities which are saving lives across the country – and yours could be one. If you are ready and willing to ask for help, read on to find out how rehab can get you back on the path to health and happiness.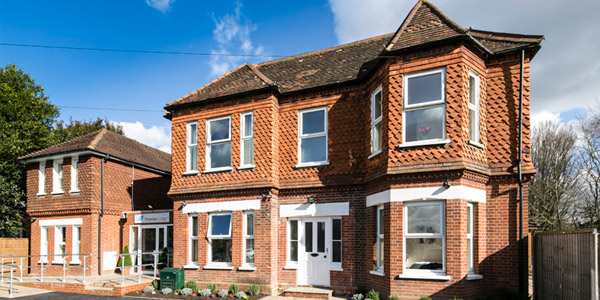 Primrose Lodge
At Primrose Lodge we genuinely care that our patients make a full recovery ...
Private
Holistic Treatment
Onsite gym
Residential
Find Private, Luxury Treatment Centers in Southwark
What Is Rehab?
Rehab is broadly considered to be the most effective means of treating addiction, in terms of its ability to provide the greatest chance of long-term recovery. Rehab tackles both the immediate challenge of physical dependency and the longer-term one of psychological addiction, in one holistic combination of medicine, therapy, fitness and dietary regimes, and more. It allows patients to understand the origins of their addiction and therefore to work to ensure they do not make similar mistakes going forward.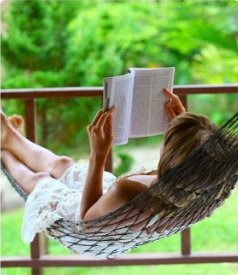 When it comes to inpatient treatment, rehab (the term describes both the process of treatment at a dedicated facility and such a facility itself) typically offers two main phases of treatment. The detoxification ("detox") and withdrawal phase cleanses a patient's system of substances of abuse.
After that comes the therapy phase wherein patients are equipped with psychological defence mechanisms against relapse. Inpatient rehab offers access to highly qualified medical professionals with a great understanding of addiction and its associated challenges, within tranquil, attractive, secure and confidential settings perfectly conducive to physical and mental healing. Outpatient facilities provide a safe place for discussion and treatment, albeit temporary.
How Can I Get Someone into Rehab?
The sooner someone is able to reach out to help, the sooner that help can be forthcoming (whether via rehab or otherwise). The flip side to that coin is that the longer you labour under the burden of addiction the greater the chance that it will prove fatal.
If you're struggling with an addiction and are unwilling to take risks, you may wish to explore some of the private options available to you, and we can help provide this information and, as and when necessary, help you prepare in advance of a stay in rehab.
Is your concern not for yourself but for a loved one suffering from an addiction? Have they not yet proven able to acknowledge their condition? As such, they may not be ready to engage in treatment. We can assist you in planning an intervention or with other tactics that you can use to get them to confront their addiction and reach out for help.
Find Private, Luxury Treatment Centers in Southwark
Advantages of Private Rehab
As mentioned earlier, inpatient rehab offers a tranquil, attractive, secure and confidential environment in which you can focus wholly upon your recovery far from the distractions and temptations of the outside world and your daily routine of substance abuse – and of course from those substances themselves. Private facilities give you the added benefit of focusing entirely on how to get you better without the limitations of delayed insurances and payments.
When you enter private rehab, having been assessed by the medical team you will embark on a detox assisted by medical professionals who are there to ensure that the detox and withdrawal process is as safe and as comfortable as it can be. This may involve the use of certain medications. Private rehabs focus on your safety, providing you with 24/7 expert supervision during the whole treatment process.
After the detox phase, you move into therapy, with various different therapy models provided in both one-to-one and group settings aimed at addressing the root causes of your addiction and at enabling you to construct defence mechanisms against relapse. Your individual treatment plan will also include bespoke dietary and fitness regimes ("healthy body, healthy mind") as well as access to other resources depending on which specific rehab you attend and the level of treatment you have opted for.
It's vital to remember that recovery is not complete the instant you finish your treatment programme and walk out the door of rehab: it is an ongoing process requiring dedication and diligence. As a result, good rehabs will provide free aftercare for up to a year to give you the assurance of ongoing professional support during this next crucial phase of your recovery.
What Does Rehab Cost in Southwark?
The cost of private rehab in or near Southwark can vary significantly by treatment programme, and depending on which of a variety of optional extras are selected. As a rough guide, standard costs range from between £5,500 and £11,000 per month, though the cheapest rehab treatment can start from as little as £834 per week.
Southwark NHS Addiction Treatment Options
If you feel that private rehab is currently not an option for you for reasons of cost, do not despair: various NHS and charity resources can be found in Southwark and across Greater London which can help you combat your addiction. Consult your GP about which of these resources may be available to you and would be most appropriate for your specific situation.
Advantages of NHS Treatment
The most obvious advantage of going down the NHS route for addiction treatment is one of cost: while private rehab entails a financial cost, NHS services are free at the point of use. The NHS also has a geographical advantage in that it operates right throughout the UK, while some rehabs are significant distance from Southwark. However, this may in fact appeal to some who wish to be as far as possible from their daily temptations. Generally speaking, the standard of NHS services is very high, though quality does vary from one NHS trust to the next.
Find Private, Luxury Treatment Centers in Southwark
Addiction Support Groups
There are various organisations providing assistance to people in recovery within the UK, and some of these operate a support group model. Support groups are made up of individuals who themselves are recovering addicts, gathering regularly at meetings – usually free to attend, with the only qualifying criterion being a commitment to lead a substance-free life. They are together to give and take mutual support in the form of advice, solidarity, and sympathy. This type of companionship which can be so important when someone is struggling with the challenges of recovery and perhaps with simple loneliness.
The most famous support group organisation – and the model for most others – is Alcoholics Anonymous (AA); founded in 1935, AA runs on a 12-step programme of personal and spiritual development. Narcotics Anonymous (NA), founded in 1953, caters to recovering drug addicts specifically and is based directly upon the AA model.
Supporting those recovering from addictions to specific substances, again based on AA's 12-step model, are Cocaine Anonymous (CA), Heroin Anonymous (HA), Marijuana Anonymous (MA) and Crystal Meth Anonymous (CMA). Support groups such as Al-Anon and Nar-Anon, meanwhile, help the families and friends of addicts, and typically hold meetings alongside those for the addicts themselves.
Support groups typically meet weekly, though each local chapter is managed independently and meeting times and venues are subject to change. To find information on meetings in or near Southwark, see the relevant websites.
Types of Counselling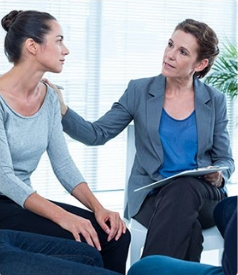 Individual counselling is a type of help for recovering addicts which can be particularly beneficial for people with very busy schedules. Individual counselling may be engaged in following a stay at rehab (or other addiction treatment) as a supplementary aid to recovery, or perhaps as a way of managing an addiction before engaging in a full training programme.
Private addiction counsellors work in ways similar to the operations of "normal" psychotherapists, although obviously the focus is on addressing the causes and consequences of addiction; counsellors offering a broad range of approaches to therapy and different therapy models can be found across the country, including in Southwark.
Counsellors can be seen by private appointment, typically on a weekly basis, and usually charge a fee per appointment; while some counsellors make themselves available for emergencies, it is more common for access to be limited to working hours.
How to Get to Primrose Lodge from Southwark
Primrose Lodge is a unique rehab clinic located in the historic town of Guildford, Surrey. Boasting a private gymnasium, purpose-built treatment rooms and en suite bedrooms, this attractive, spacious building is the perfect getaway for those battling addiction. Primrose Lodge's highly experienced staff are on hand 24/7 to ensure patients' safety and comfort. Integrated treatment programmes designed to address the root causes of addiction are provided in a tranquil and confidential environment in which patients can focus wholly upon their recovery.
To get to Worplesdon from Southwark take Crosby Row to the A2198, then take Tower Bridge Road/A100 onto the New Kent Road/A201. Continue to Elephant and Castle, and then join the A3 and remain on that road for another 42 kilometres before taking the A3100 onto the A320, and finally join the A322/Worplesdon Road.
For those travelling by train, take the tube to Vauxhall or Waterloo; national rail services run from either direct to Worplesdon.
Primrose Lodge
Perry Hill
Worplesdon
Guildford
Surrey
GU3 3RY