A Guide to Alcohol and Drug Rehab in Lewisham
Living with addiction is extraordinarily hard – as a tragically large number of people in Lewisham, and Greater London generally, can testify. The country's addiction crisis is growing worse year on year, and none of the capital's boroughs is immune.
If you are struggling with addiction (whether to alcohol, an illegal drug (or drugs), prescription medicine, or a combination of these) the temptation to give up hope of a better life can be overwhelming – but you must resist it: help is out there if you are prepared to reach out for it, in the form of a host of high-quality treatment facilities which are saving lives every day. Read on to find out how rehab can give you back your hopes and dreams, and set you on the path to an addiction-free life.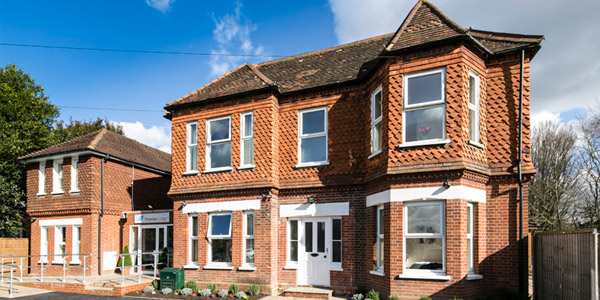 Primrose Lodge
At Primrose Lodge we genuinely care that our patients make a full recovery ...
Private
Holistic Treatment
Onsite gym
Residential
Find Private, Luxury Treatment Centers in Lewisham
What Is Rehab?
Rehab is generally accepted to be the most effective means of treating addiction: tackling both the immediate problem of physical dependency and the longer-term, more pernicious challenges of psychological addiction, rehab provides a holistic combination of therapy, medication and support upon which an addict – even someone who has been abusing drink and/or drugs for their entire adult life – can construct a permanent recovery.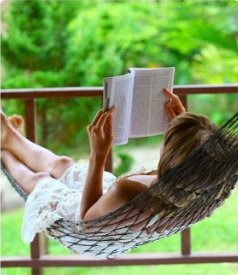 The term "rehab" is applied to both the process of attending a dedicated facility to receive treatment for addiction, and to such a facility itself. Although outpatient programmes are offered by some facilities, treatment is usually provided on an inpatient basis (hence the saying "going to rehab"); if you're an addict in rehab you will benefit from pleasant, peaceful and confidential surroundings in which you can focus totally on your recovery with the help of highly trained medical professionals and the support of your peers.
Rehab typically comprises two main phases: detoxification ("detox") and therapy, addressing physical dependency and psychological addiction respectively. Because each case of addiction is unique, each rehab patient receives an individual treatment plan drawn up based on an initial assessment of their condition and the nature and severity of their addiction; the confidential nature of rehab means that you can receive this treatment safe in the knowledge that details of your condition will remain secret.
How Can I Get Someone into Rehab?
Addiction is a terribly destructive illness, and in a tragically high number of cases proves to be a fatal one. Every day that goes by while you struggle with addiction could be your last, either as a result of a fatal overdose or because of an accident or act of violence in which a substance abuse plays a key role; because of this, it is no exaggeration to say that getting into rehab as soon as possible can genuinely be a matter of life or death.
However, it is vital to recognise that if an addict is unwilling to seek help of their own volition any attempt to treatment is almost certainly doomed to failure: you need to want to get well if you are put in the effort required to ensure a successful recovery.
Admitting that you need help to fight addiction is often an extremely hard step to take. If you are seeking help for a loved one, who has thus far been unable to make such an admission, we can assist you with planning an intervention; if it is for yourself that you are seeking help, and you are ready to admit to your condition and do whatever it takes to embark upon recovery, we can give you all the information you need prior to starting treatment.
Either way, once again time is of the essence: do not let addiction do any more damage than it already has done. Call us now to speak with an addiction specialist about what rehab can do for you or your loved one.
Find Private, Luxury Treatment Centers in Lewisham
Advantages of Private Rehab
Anyone who has wrestled with an addiction will be well aware that the temptations of daily life and the environment in which addiction is developed can make it extremely hard, if not impossible, for someone to attempt to overcome that addiction independently. Rehab provides a peaceful, secure, pleasant and confidential setting far removed from those temptations – such as pubs and off-licences, drug dealers, and easily renewable prescriptions – in which you can focus completely upon your recovery and your well-being.
Upon entering rehab you will be assessed by medical professionals so they can get a full understanding of your condition and the nature and severity of your addiction, and draw up an individualised treatment plan for you prior to your embarking upon the detox phase, during which any withdrawal symptoms you experience can be treated to a certain extent and your progress can be monitored to ensure your safety.
After detox, you will move into therapy phase during which you will have access to different therapy models (provided in both one-to-one and group settings) designed to get to the root causes of your addiction and to provide you with psychological defence mechanisms against relapse. Throughout your stay, as part of your individualised treatment programme, you will receive a bespoke fitness schedule, and nutritious meals in accordance with a tailored dietary plan (on the basis of "healthy body, healthy mind").
At the end of your treatment programme, you will leave rehab for the outside world clean of substances of abuse and equipped with the aforementioned defences against relapse. However, this does not mean that you will be "cured" of your addiction: recovery is an ongoing process which requires dedication and constant attention; as a result you will receive free aftercare for up to a year after the completion of your treatment programme, to give you an extra layer of support during the crucial next phase of your recovery.
What Does Rehab Cost in Lewisham?
The cost of private rehab in or near Lewisham can vary significantly by treatment programme, and depending on which of a variety of optional extras are selected. As a rough guide, standard costs range from between £5,500 and £11,000 per month, though the cheapest rehab treatment can start from as little as £834 per week. For more details, call us to speak to one of our advisers.
NHS Addiction Treatment Options Lewisham
If you feel that private rehab is currently not an option for you for reasons of cost, or if you do not feel that you are able to spend the required time away from family and/or work obligations, do not despair: various NHS and charity resources can be found in Lewisham and across Greater London which can help you combat your addiction. Consult your GP about which of these resources may be available to you and would be most appropriate for your specific situation.
Advantages of NHS Treatment
The most obvious advantage of going down the NHS route, as opposed to engaging in private rehab, is cost-related: NHS services are free at the point of delivery while, as noted above, the cost of private rehab can discourage some people from seeking treatment (though it is important to bear in mind that the costs of not getting treatment can be catastrophic, and as a result private rehab should be seen rather as an investment).
Another advantage the NHS offers is its geographic reach: it operates right across the country and its facilities, therefore, are often much closer to those in need than some private rehabs which may lie many miles away from Lewisham. The quality of NHS services is high; however, it does vary from one trust to another and, again, waiting times can be excessive, sometimes distressingly so.
Find Private, Luxury Treatment Centers in Lewisham
Addiction Support Groups
Alongside treatment facilities and programs able to address the immediate challenges of addiction and dependency, various organisations are active across the UK helping addicts who are in recovery. Some of these operate on a support group model: groups of people who are themselves recovering addicts who convene at regular (often weekly) meetings for mutual support, advice on staying sober and clean, and simple companionship and friendship (which can be key for many addicts who struggle with loneliness after turning their backs on drug-abusing peer groups).
Support group attendees may be only recently free from addiction, or may have been clean for long periods; they come from all demographics and are brought together by their shared experiences of addiction and recovery. Usually, attendance at such groups is free: the only requirement is a commitment to abstaining from substances of abuse.
The best-known support group organisation – and one on which many others have been modelled – is Alcoholics Anonymous (AA). Founded in 1935, AA provides the famous 12-step programme of personal and spiritual progress (one of the steps is to acknowledge that a higher power – such as God – governs one's life and can help with an alcoholic's recovery). Narcotics Anonymous (NA) was founded in 1953 based on the AA model and is the second-largest support group organisation internationally, specifically aimed at helping recovering drug addicts.
Along similar lines are Cocaine Anonymous(CA), Heroin Anonymous (HA), Marijuana Anonymous (MA) and Crystal Meth Anonymous (CMA), all of which operate 12-step programmes. There are also support groups such as Al-Anon and Nar-Anon assisting the families and friends of addicts which typically hold meetings alongside those for the addicts themselves.
Types of Counselling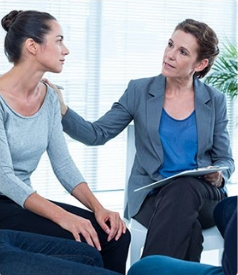 Individual counselling provided by private addiction counsellors is a form of treatment which is often found especially useful by recovering addicts with very busy schedules. Private addiction counsellors operate similarly to regular psychotherapists: they can be engaged for one-off sessions or on an ongoing basis (typically weekly), usually charging by appointment.
Counsellors offering a broad variety of therapy models and different approaches to treatment can be found right across the UK, including a great many in London; most of these counsellors only operate during listed hours, but some do make themselves available for emergencies.
This type of counselling is often an option for people who have gone through rehab or a similar treatment program, and desire supplementary assistance during their ongoing recovery. On the other hand, it is also the preferred choice for many who have not yet gone through rehab but who intend to do so, and meanwhile desire help in managing addiction ahead of an attempt to overcome it altogether.
How to get to Primrose Lodge from Lewisham?
Primrose Lodge is a unique rehab clinic located in the historic town of Guildford, Surrey. Boasting a private gymnasium, purpose-built treatment rooms and en suite bedrooms, this attractive, spacious building is the perfect getaway for those battling addiction, while Primrose Lodge's highly experienced staff are on hand 24/7 to ensure patients' safety and comfort. Integrated treatment programmes designed to address the root causes of addiction are provided in a tranquil and confidential environment in which patients can focus wholly upon their recovery.
To get to Worplesdon from Lewisham, head out on the A20 as far as the M25, and join the motorway heading south (towards Gatwick). At junction 10, join the A3 and remain on that road for another 10 kilometres before taking the A3100 onto the A320, and finally join the A322/Worplesdon Road.
For those travelling by train, go from Lewisham to London Waterloo East and walk across to London Waterloo for national rail services direct to Worplesdon.
Primrose Lodge
Perry Hill
Worplesdon
Guildford
Surrey
GU3 3RY