A Guide to Alcohol and Drug Rehab in Islington
London is not immune to the growing addiction crisis, and Islington is no exception. With its heady demographic group of cultural, ethnic, economic, educational and linguistic backgrounds; its remarkable population density – the highest of any local authority in England and Wales, as of the last census – and its location near to the very centre of the capital, Islington is home to a huge variety of lifestyles. Therefore, to a similar variety of substances of abuse.
If you live in Islington and are suffering from an addiction, however gloomy the picture must look and however great the strain on public services may be at present, it is vital that you do not give up hope. Help is out there if you are ready to reach out for it. Read on to find out how rehab can get you back onto the path towards a happy, healthy, successful life.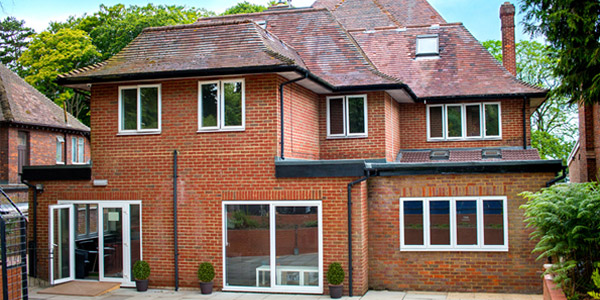 Liberty House Clinic
Liberty House Clinic is a fully furbished detox and rehabilitation facility...
Private
Holistic Treatment
Award Winning
Residential
Find Private, Luxury Treatment Centers in Islington
What Is Rehab?
Residential rehabilitation – often abbreviated to "rehab" – describes the process by which an addict is treated at a dedicated facility, and is also the name given to such a facility itself. In rehab, patients typically undergo two main phases of treatment:
Detoxification ("detox") and withdrawal, with assistance from a medical team. They may include the provision of certain medicines to alleviate the worst effects of withdrawal symptoms.
Therapy, the second part of a wholesome rehab treatment, is designed to reveal and address the root cause/s of their addiction.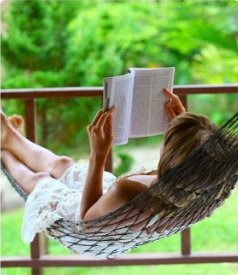 Combined in a unique personalised treatment plan for each patient with other elements, including dietary and fitness regimes into one holistic approach, takes place in a secure, tranquil, aesthetically attractive and confidential setting. It is perfectly conducive to introspection and contemplation on the part of the patient who is thus able to focus wholly on their recovery.
There is a broad consensus that rehab is the most effective approach to treating addiction, in terms of its ability to provide a platform upon which a patient can build a permanent recovery. The combined focus on both short- and long-term challenges, under one roof and in one cohesive treatment programme, generally has a more positive outcome than other treatment models. As a result in mainstream culture "rehab" has now effectively become synonymous with addiction treatment.
How Can I Get Someone into Rehab?
If you are suffering from an addiction and are ready to acknowledge your condition and reach out for help, it is important not to waste any more time before investigating private options. They take pride in easy access to initial assessment and most in the area and beyond can admit you or a loved one suffering from addiction within 24 hours of this assessment.
It's near impossible to treat somebody for an addiction who is not willing to be treated. However, if someone you love is struggling with an addiction, and you are conscious that for the aforementioned reasons time is a factor, you may despair that they are not showing themselves ready to own up to their addiction and ask for help.
We can assist at this point, by engaging with you to discuss arranging an intervention or other tactics that you can try with the intention of getting them to acknowledge their condition. If you yourself are struggling with addiction and are ready for help we can assist you in making the necessary preparations ahead of a stay in rehab. Either way, do not let more time go by: call today to speak with an addiction specialist about what private options are at your disposal.
Find Private, Luxury Treatment Centers in Islington
Advantages of Private Rehab
Private rehab provides a peaceful, secure, pleasant and confidential setting far removed from those temptations, such as pubs and off-licences, drug dealers, and easily renewable prescriptions. Within the private inpatient facility, you can focus completely upon your recovery and your well-being.
Upon entering rehab, you will be assessed by medical professionals so they can get a full understanding of your condition and the nature and severity of your addiction, and draw up an individualised treatment plan for you prior to your embarking upon the detox phase. Private rehabs offer 24/7 monitoring during the perilous times of physical detox.
Once you move into therapy phase, during which you will have access to different therapy models, CBT, DBT, music, art, and other professionally acknowledged therapies are designed to get to the root causes of your addiction and to provide you with psychological defence mechanisms against relapse. Throughout your stay, as part of your individualised treatment programme, you will receive a bespoke fitness schedule, and nutritious meals in accordance with a tailored dietary plan (on the basis of "healthy body, healthy mind").
At the end of your treatment programme, you will leave rehab for the outside world clean of substances of abuse and equipped with the aforementioned defences against relapse. However, this does not mean that you will be "cured" of your addiction: recovery is an ongoing process which requires dedication and constant attention. As a result, you will receive free aftercare for up to a year after the completion of your treatment programme, to give you an extra layer of support during the crucial next phase of your recovery.
What Does Rehab Cost in Islington?
The cost of private rehab can vary dramatically from one rehab to another, with a host of factors adding complexity such as which optional extras may be requested. As a rough guide, standard costs for rehab in England and Wales range from between £5,500 and £11,000 per month, though the cheapest rehab treatment can start from as little as £834 per week.
Islington NHS Addiction Treatment Options
You may feel for any of a variety of reasons – including concerns about cost – that at this point in time private rehab is not an option you can consider. If this is the case it is important not to give up hope: an assortment of NHS and charity resources can be found in and near Islington, which may help you manage your addiction or even attempt to overcome it altogether. Contact your GP to make an appointment to discuss which of these resources may be available to you.
Advantages of NHS Treatment
Although there are certain problems associated with seeking treatment from the NHS, as have been mentioned previously, it's important to recognise that there are advantages to taking the NHS route. The most obvious of these is, of course, cost: NHS services are free at the point of use.
The NHS also has a geographical advantage in that it operates across the country while some rehabs are a long way away from Islington (though this may, in fact, be an advantage for those wishing to be as far as possible from temptation). NHS services are typically of a high standard – though quality does vary from one NHS trust to the next, as do waiting times as noted above.
Find Private, Luxury Treatment Centers in Islington
Addiction Support Groups
A number of organisations exist across the country to provide assistance to recovering addicts, and some of these operate a support group model. Support groups are groups of individuals who are themselves recovering addicts – some only recently free from addiction, while others may have been clean for many years.
They come together at regular meetings to give and take mutual support: sharing stories of addiction, giving advice on how to resist relapse, showing solidarity and sympathy when group members are struggling, and providing the simple companionship which can mean so much in times of difficulty and loneliness.
The most famous support group organisation, and the one on which most others are modelled, is Alcoholics Anonymous (AA) which was founded in 1935 and runs on a 12-step programme of personal and spiritual development, with one of the steps being a recognition that a higher power – such as God – can assist with an alcoholic's recovery.
Narcotics Anonymous (NA), founded in 1953 and based directly upon the AA model, is the second-largest support group organisation worldwide and caters to recovering drug addicts specifically. In a similar vein, but supporting those recovering from addictions to specific substances, are Cocaine Anonymous (CA), Heroin Anonymous (HA), Marijuana Anonymous (MA) and Crystal Meth Anonymous (CMA), all of which operate 12-step programmes.
Types of Counselling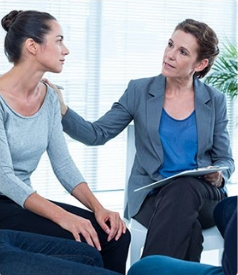 Some people who have completed a treatment programme in rehab want the security of ongoing professional assistance during the next phase of their recovery – even potentially for several years afterwards. On the other hand, some addicts who have not yet been through rehab, but who intend to do so and who wish meanwhile to manage their addictions, desire a similar level of professional health. For these two groups – and indeed for any recovering addicts with especially busy schedules who want the ability to access support as and when they require it, one especially useful model is individual counselling.
Private addiction counsellors work rather like regular psychotherapists, in that they can be seen by private appointment. This usually works perhaps on an ongoing – typically weekly – basis, or maybe less regularly. These professionals would be charging a fee per each appointment.
Private addiction counsellors can be found right across the UK – with a great many active in Greater London – offering a broad variety of therapy models and approaches to treatment. Usually such counsellors will be available only during set working hours but some may make themselves available in emergencies.
Other useful counselling methods include group sessions, family programmes and more. Aftercare sessions can also include a variety of these, making up a stable, trustworthy relationship while in your first year of recovery.
How to Get to Liberty House Clinic from Islington
Liberty House Clinic is a fully furbished 18-bed drug and alcohol detox and rehabilitation facility in a peaceful, picturesque suburban setting in the heart of Luton. Its large, spacious grounds are the ideal place in which to address the key questions at the heart of recovery from addiction and to embrace its fully comprehensive rehabilitation programme focused on mental, physical and spiritual well-being.
To get to Luton from Islington by road, take Upper Street/A1 and head north, staying on the A1 up to the North Circular Road and the Great North Way. Merge onto the M1 and stay on the motorway until junction 10; then take the A1081 towards London Road; follow signage to the town centre.
For those preferring to travel by train, Luton is served by Thameslink; from Highbury & Islington take the Victoria Line to Kings Cross St Pancras, and then from London St Pancras take a train direct to Luton.
Liberty House Clinic
220 Old Bedford Road
Luton
Bedfordshire
LU2 7HP