A Guide to Alcohol and Drug Rehab in City of London
In 2014, The Independent labelled London the "cocaine capital of Europe". Though it is much more commonly thought of as a financial rather than residential centre, because of its huge wealth and the high-pressure nature of much of the work carried out within it, the City of London itself is certainly no stranger to addiction. With cocaine merely one of the substances abused daily by thousands of those working within the Square Mile as well as an untold number of residents, there is a serious need for addiction treatment and help.
Many are in denial with regards to the severity of their addiction. Young people often view drug use as being part of their culture – a rite of passage, perhaps. Even older, supposedly wiser individuals may not fully understand the fatal consequences that could befall them whilst under the influence of drugs. Those who are aware are often either unable to quit on their own or unable to access the help they need.
However, residential rehabilitation can be that help. It has saved countless lives in the City of London and beyond. Rehab is the most comprehensive treatment of addiction, enabling you to understand why you abused drugs in the first place, to recognise your triggers and to learn coping skills for navigating high-risk situations without relapsing, even in such a high-pressure environment as the City.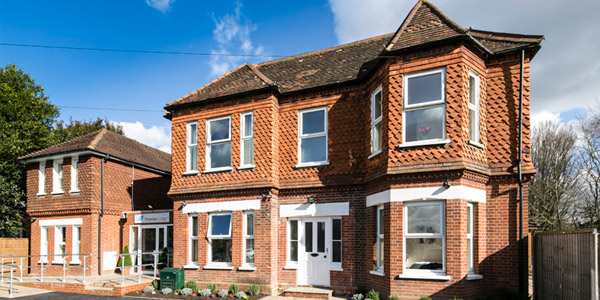 Primrose Lodge
At Primrose Lodge we genuinely care that our patients make a full recovery ...
Private
Holistic Treatment
Onsite gym
Residential
Free Services
Drysdale Building City, University of London Northampton Square London EC1V 0HB United Kingdom
Find Private, Luxury Treatment Centers in City of London
What Is Rehab?
Rehab is generally accepted to be the most effective means of treating addiction: tackling both the immediate problem of physical dependency and the longer-term, more pernicious challenges of psychological addiction, rehab provides a holistic combination of therapy, medication and support upon which an addict – even someone who has been abusing drink and/or drugs for their entire adult life – can construct a permanent recovery.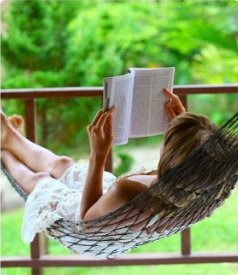 The term "rehab" is applied to both the process of attending a dedicated facility to receive treatment for addiction and to such a facility itself. Although outpatient programmes are offered by some facilities, treatment is usually provided on an inpatient basis (hence the saying "going to rehab"). If you're an addict in rehab you will benefit from pleasant, peaceful and confidential surroundings in which you can focus totally on your recovery with the help of highly trained medical professionals and the support of your peers.
Rehab typically comprises three main phases: detoxification ("detox"), therapy, and aftercare, addressing physical dependency and psychological addiction respectively. Because each case of addiction is unique, each rehab patient receives an individualized treatment plan drawn up based on an initial assessment of their condition and the nature and severity of their addiction.
How Can I Get Someone into Rehab?
Addiction is a terribly destructive illness, and in a tragically high number of cases proves to be a fatal one. Every day that goes by while you struggle with addiction could be your last, either as a result of a fatal overdose or because of an accident or act of violence in which a substance abuse plays a key role.
Because of this, it is no exaggeration to say that getting into rehab as soon as possible can genuinely be a matter of life or death. However, it is vital to recognise that if an addict is unwilling to seek help of their own volition any attempt to treatment is almost certainly doomed to failure: you need to want to get well if you are put in the effort required to ensure a successful recovery.
Admitting that you need help to fight addiction is often an extremely hard step to take. If you are seeking help for a loved one, who has thus far been unable to make such an admission, we can assist you with planning an intervention. If it is for yourself that you are seeking help, and you are ready to admit to your condition and do whatever it takes to embark upon recovery, we can give you all the information you need prior to starting treatment.
Either way, time is of the essence: do not let addiction do any more damage than it already has done. Call an addiction specialist now to speak about what rehab can do for you or your loved one.
Find Private, Luxury Treatment Centers in City of London
Advantages of Private Rehab
Rehab provides the perfect combination of security, tranquillity and confidentiality within which to focus fully upon recovery away from the distractions and temptations of the environment within which you have fallen into the addiction trap. Within an inpatient rehab facility, you will also be away from the substance/s of abuse to which you have become addicted.
While staying at any of the City of London's best rehabs, highly skilled and experienced medical team will assist you throughout your stay, from your initial assessment, into detox (during which you will be monitored for your safety, and medication may be prescribed to alleviate as fully as possible any withdrawal symptoms you may experience) and, subsequently, into therapy.
A broad variety of therapy models (in both group and one-to-one settings) are available at rehab, aimed at uncovering the fundamental reasons for your addiction, and providing you with the necessary psychological defence mechanisms against relapse. Your individual treatment plan will encompass bespoke dietary and fitness regimes, while you will also have access to an array of other facilities. The options vary from one rehab to another and according to the level of treatment which you have requested.
Recovery is by no means complete at the end of a stay in rehab – it is instead a lifelong process requiring constant dedication and diligence. Good rehab providers in the City offer free aftercare. It usually lasts for up to a year following your stay as a continuing support during the next crucial phase of your recovery.
What Does Rehab Cost in City Of London?
The cost of private rehab can vary a great deal from one facility to another. The final prices are calculated according to the treatment programme and depend on factors such as optional extras. Roughly speaking, standard costs for rehab near the City of London range from between £5,500 and £11,000 per month; however, the cheapest treatment can start from as little as £834 per week. For more details, call 0800 804 4755.
City of London NHS Addiction Treatment
The costs suggested above can often feel intimidating. However, it is vital to recognise that compared with the price of addiction – financial, and in terms of the costs to your physical and mental health, your relationships, and your life. If this applies to you, do not despair: a range of NHS and charity resources are available in and near the City of London which can help you overcome your addiction. Talk to your GP about which of these may be appropriate for you.
Advantages of NHS Treatment
One obvious advantage of NHS treatment is cost-related: NHS services are free at the point of use. Another benefit is geographical accessibility: the NHS operates throughout the country, while some high-quality private rehabs may be a long way away from the Square Mile. Service quality-wise, NHS addiction treatment services are typically good. However, it should be borne in mind that quality does vary from one NHS trust to another; and waiting times can be excessive.
Find Private, Luxury Treatment Centers in City of London
Addiction Support Groups
The UK benefits from the activities of numerous support group organisations set up to provide help to recovering addicts. Support groups comprising individuals from all walks of life, brought together by their common experience of addiction and recovery, meet regularly across the country to give and take mutual support in the form of advice, solidarity, sympathy and companionship. Attendance at support groups is almost always free; attendees must commit to a life free of substances of abuse.
Alcoholics Anonymous (AA) is the oldest (founded in 1935) and best-known of these support group organisations; its 12-step programme of personal and spiritual development is the model for many other organisations, including Narcotics Anonymous (NA) which – as its name suggests – caters specifically to those recovering from drug addiction.
Some organisations support people in recovery from addiction to specific substances: these include Cocaine Anonymous (CA), Heroin Anonymous (HA), Marijuana Anonymous (MA) and Crystal Meth Anonymous (CMA), all of which operate 12-step programmes. Meanwhile, Al-Anon and Nar-Anon assist the families and friends of addicts, and typically hold meetings alongside those for the addicts themselves.
Support groups usually meet weekly, though each local chapter is managed independently and meeting times and venues are subject to change. To find information on meetings in or near the City of London see their relevant websites.
Types of Counselling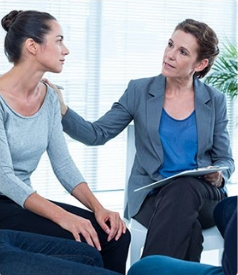 Individual counselling provided by private addiction counsellors is a form of treatment which is often found especially useful by recovering addicts with very busy schedules. Private addiction counsellors operate similarly to regular psychotherapists: they can be engaged for one-off sessions or on an ongoing basis (typically weekly), usually charging by appointment.
Counsellors offering a broad variety of therapy models and different approaches to treatment can be found right across the UK, including a great many in London. Most of these counsellors only operate during listed hours, but some do make themselves available for emergencies; aftercare counsellors also work with extended availability.
This type of counselling is often an option for people who have gone through rehab or a similar treatment programme, and desire supplementary assistance during their ongoing recovery. On the other hand, it is also the preferred choice for many who have not yet gone through rehab but who intend to do so, and meanwhile desire help in managing addiction ahead of an attempt to overcome it altogether.
How to get to Primrose Lodge from City of London?
Primrose Lodge is a unique rehab clinic located in the historic town of Guildford, Surrey. It is a perfect distance away from the City of London, so that your loved ones will be safe from the usual temptations. Boasting a private gymnasium, purpose-built treatment rooms and en suite bedrooms, this attractive, spacious building is the perfect getaway for those battling addiction. Primrose Lodge's highly experienced staff are on hand 24/7 to ensure patients' safety and comfort. Integrated treatment programmes designed to address the root causes of addiction are provided in a tranquil and confidential environment in which patients can focus wholly upon their recovery.
To get to Worplesdon, where the address is, from the City by car, take Cannon Street to Queen Victoria Street and thence to White Lion Hill; then take, in turn, the Blackfriars Underpass/A3211, Whitehall/A3212, St Margaret St, Albert Bridge Road/A3031, Parkgate Road, Westbridge Road/B305, York Road/A3205, Swandon Way/A217 and finally Fairfield St/A3. Stay on the A3 for another 35 kilometres before taking the A3100 onto the A320, and finally join the A322/Worplesdon Road.
For those travelling by train, take the tube from any of the stations in the City of London to Vauxhall; national rail services run from Vauxhall direct to Worplesdon.