A Guide to Alcohol and Drug Rehab in Camden
There are a great many people struggling with addiction in Camden and all across London. Addiction is a chronic mental disorder that affects not only the addict but also their family members and friends. If left untreated, the financial and psychological costs only pile up as the condition worsens. Therefore, it's imperative to seek treatment as soon as possible in order to avoid dealing with the catastrophic consequences of long-term addiction.
Can addiction be prevented before it occurs? Why do many addicts fail to get help in time or prefer to live in denial at the risk of potentially fatal consequences? There are always underlying reasons why people abuse drugs and/or alcohol. For some, it might be as a result of a traumatic experience, or a pre-existing mental health problem; for others, it may be feeling unloved by family members, or endless stress at work;
Whatever the reason, addiction is preventable and treatable. Residential rehabilitation – "rehab" – can help you understand the reason why you abused drugs, as well as to identify triggers or high-risk situations that you can avoid by applying proactive coping techniques. Rehab provides the safest place to get "clean" from harmful substances of abuse, focus on your recovery and heal your mind, body and spirit.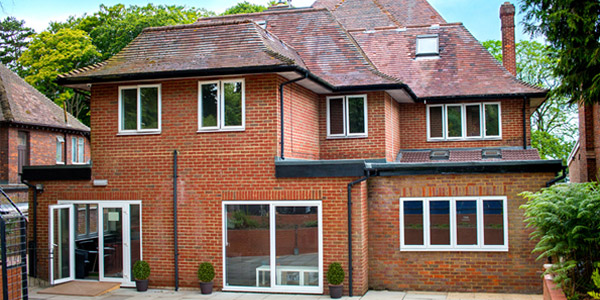 Liberty House Clinic
Liberty House Clinic is a fully furbished detox and rehabilitation facility...
Private
Holistic Treatment
Award Winning
Residential
Find Private, Luxury Treatment Centers in Camden
What Is Rehab?
Because of its great success as a treatment model – including in a large number of high-profile cases – rehab has come to be synonymous with addiction and substance abuse treatment. In fact, the term refers both to the process of undergoing treatment for addiction at a dedicated facility and to such a facility itself; treatment is usually provided on an inpatient basis (hence "going to rehab") but outpatient options are also available.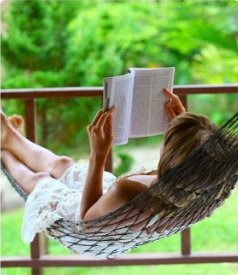 Rehab usually consists of three main phases:
Detoxification ("detox") during which a patient's system is cleansed of substances of abuse (and as a result the patient may experience withdrawal symptoms during this period).
Therapy – a phase during which the underlying causes of addiction are explored and addressed. Here, clients begin the process of relearning how to live without indulging in the substance abuse which has come to cause them harm.
Aftercare – all truly devoted rehabs will provide you with complimentary aftercare counselling and advice for 6 or 12 months.
If you, or someone close to you, are in Camden and struggling with addiction, going to inpatient rehab will remove you from the temptations of daily life and place you in an attractive, secure and crucially confidential environment. Such places are designed to be perfectly conducive to the healing process, staffed by experienced professionals who understand the nature of addiction and the challenges it poses.
Rehab has proved extremely successful in treating – and therefore saving the lives of – countless addicts. Indeed, because of its ability to tackle both the immediacies of physical dependency and the long-term challenges of psychological addiction, rehab is widely considered to be the single most effective way to treat addiction.
How Can I Get Someone into Rehab?
It's vital to recognise the truth behind the old adage that an addict will only be ready for treatment once they are willing and able to admit that they have a problem, and to reach out for help: trying to force someone into treatment if they do not truly wish to cease their substance abuse is sure to be a futile endeavour.
However, often an addict will strive as far as they can to keep denying that they have a problem, since the prospect of tackling their addiction and confronting what it has done, and of living a life without the substance/s on which they have come to rely can be a truly terrifying one. As a result, it is often the case that they will need assistance even to reach the point at which they are able to acknowledge their addiction.
This assistance may come in the form of an intervention (which is something we can help you with if required), advice from a GP, or in many other ways. However it comes, though, it is imperative that it comes as soon as possible. The longer we struggle with addiction, the greater the damage it will do physically, mentally, financially, and in many other ways. The risk that it will eventually prove fatal also becomes more prominent with time.
While the NHS provides high-quality addiction treatment services, waiting times can be very lengthy and, tragically, many people have lost the battle before getting the treatment they have sought. If you or a loved one desperately require help to tackle an addiction, don't waste any more time: speak with an addiction specialist about some of the private options which may be available to you in or near Camden.
Find Private, Luxury Treatment Centers in Camden
Advantages of Private Rehab
Rehab provides a secure, pleasant, tranquil and confidential setting in which you can focus wholly – and wholeheartedly – on your recovery, assisted by skilled, experienced and friendly medical professionals; removed from your daily environment in which you have succumbed to addiction (as well as, of course, from the substance/s to which you have become addicted).
Upon arrival, you will be assessed so that the medical team can understand the nature and severity of your addiction. This way, you will benefit from a safer detox phase during which you will be supervised for your personal safety (and you may be provided with certain medications to ameliorate the worst effects of any withdrawal symptoms that may manifest).
During the subsequent therapy phase, you will benefit from a variety of therapy models in both group and one-to-one settings. They are focused on helping you understand what led you into addiction in the first place, and to provide you with psychological defence mechanisms against temptation for when you re-enter the outside world. Your personalised treatment plan will also see you provided with bespoke fitness and dietary plans (on the basis of "healthy body, healthy mind"). Meanwhile, depending on the specific rehab you are attending, you may also utilise a broad array of other facilities during your stay.
Your recovery will not be complete the moment you step out the door having completed a treatment programme in rehab. On the contrary, recovery is a lifelong process with many pitfalls lying in wait. As a result, good rehab providers offer free aftercare to help you navigate around those pitfalls and reassure you that you still have access to high-quality care during this next crucial phase of your recovery.
What Does Rehab Cost in Camden?
The cost of private rehab will vary from one facility to another depending on the nature of the treatment programmes offered and of the standard of the facility in question (for example, luxury rehabs can logically be expected to cost more). Roughly speaking, standard costs of private rehab in or near Camden range from £5,500 to £11,000 per month, although the cheapest treatment may be obtained for as little as £834 per week. You can call our addiction advisers for more information.
NHS Addiction Treatment Options near Camden
For a number of reasons – possibly to do with the costs mentioned above, or perhaps because they do not feel able to spend the necessary amount of time away from family obligations or work commitments – some people do not feel that a private rehab is an appropriate option for them. If you believe yourself to be in this category, for whatever reason, it is vital that you do not give up hope: there are a large number of NHS and charity resources in and near Camden which can help you (or a loved one) overcome addiction. Talk to your GP about which of these may be open to you and how you might access them.
Advantages of NHS Treatment
The most obvious advantage of going down the NHS route, as opposed to engaging in private rehab, is cost-related: NHS services are free at the point of delivery while, as noted above, the cost of private rehab can discourage some people from seeking treatment. It is, however, important to bear in mind that the costs of not getting treatment can be catastrophic, and as a result private rehab should be seen rather as an investment.
Another advantage the NHS offers is its geographic reach: it operates right across the country and its facilities, therefore, are often much closer to those in need than some private rehabs which may lie many miles away from Camden. The quality of NHS services is high; however, it does vary from one trust to another and, again, waiting times can be excessive, sometimes distressingly so.
Find Private, Luxury Treatment Centers in Camden
Addiction Support Groups
Alongside treatment facilities and programmes able to address the immediate challenges of addiction and dependency, various organisations are active across the UK helping addicts who are in recovery. Some of these operate on a support group model: groups of people who are being themselves – honest, direct, compassionate, and empathetic. They are recovering addicts who convene at regular (often weekly) meetings for mutual support, advice on staying sober and clean, and simple companionship and friendship. This can be key for many who struggle with loneliness after turning their backs on drug-abusing peer groups.
Support group attendees may be only recently free from addiction, or may have been clean for long periods; they come from all demographics and are brought together by their shared experiences of addiction and recovery. Usually, attendance at such groups is free: the only requirement is a commitment to abstaining from substances of abuse.
The best-known support group organisation – and one on which many others have been modelled – is Alcoholics Anonymous (AA). Founded in 1935, AA provides the famous 12-step programme of personal and spiritual progress (one of the steps is to acknowledge that a higher power – such as God – governs one's life and can help with an alcoholic's recovery). Narcotics Anonymous (NA) was founded in 1953 based on the AA model and is the second-largest support group organisation internationally, specifically aimed at helping recovering drug addicts.
Along similar lines are Cocaine Anonymous(CA), Heroin Anonymous (HA), Marijuana Anonymous (MA) and Crystal Meth Anonymous (CMA), all of which operate 12-step programmes. There are also support groups such as Al-Anon and Nar-Anon assisting the families and friends of addicts which typically hold meetings alongside those for the addicts themselves.
Each local support group chapter is run independently, and meeting schedules and venues are of necessity subject to change. To find information on meetings in or near Camden, see the relevant websites.
Types of Counselling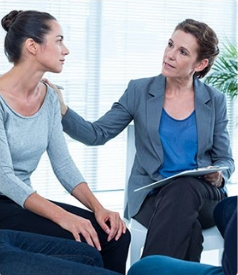 One form of treatment which has proved very popular both for recovering addicts who have completed a treatment programme and for addicts who have not yet engaged in such a treatment programme but who intend to and seek meanwhile to manage their addiction, is individual counselling. Private addiction counsellors operate rather like regular psychotherapists, though of course with a focus primarily on the causes and consequences of addiction. Counsellors who work as a part of an addiction treatment centre, however, have specific addiction experience and can help you and your loved ones find the right approach, while investigating the causes alongside you. They're typically seen by private appointment, usually on an ongoing basis (for example weekly), and charge per appointment.
Access to individual counsellors is usually limited to pre-agreed working hours, although some do make themselves available for emergencies. Addiction counsellors offering a huge range of therapy models and approaches to treatment – including some niche methods – can be found throughout the country, with a great many working within Camden and throughout Greater London.
How to get to Liberty House Clinic from Camden?
Liberty House Clinic is a fully furbished 18-bed drug and alcohol detox and rehabilitation facility in a peaceful, picturesque suburban setting in the heart of Luton. It is a comfortable distance away from temptation for many who seek rehab around Camden. Its large, spacious grounds are the ideal place in which to address the key questions at the heart of recovery from addiction and to embrace its fully comprehensive rehabilitation programme focused on mental, physical and spiritual well-being.
To get to Luton from Camden by road, take Camden High Street/A502 to Adelaide Road/B509, and then join Finchley Road/A41. Keep going to the M1 via the North Circular Road (A406) roundabout, and stay on the motorway until junction 10; then take the A1081 towards London Road; follow signage to the town centre.
For those preferring to travel by train, Luton is served by Thameslink; from Camden Road, take the Overground to West Hampstead and then take a train direct to Luton.