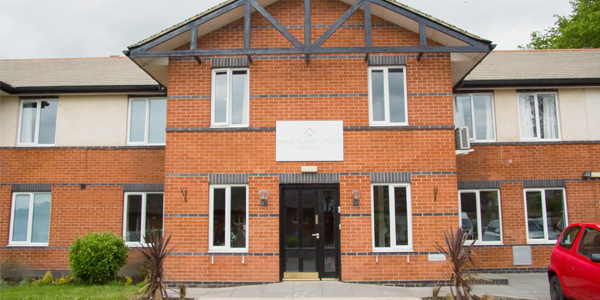 Hedingham Road, Halstead, Essex. CO9 2DW
Key Points
Private
Holistic Treatment
Onsite gym
Residential
Sanctuary Lodge is a state of the art detox and rehabilitation facility, set in the picturesque market town of Halstead. The facility itself boasts 24 double bedrooms with en-suite bathrooms. The treatment is fully integrated, meaning we can facilitate a full on-site medical detox and rehabilitation programme within the same unit.
Elliot Roblett
I've had a really good experience here at Sanctuary Lodge , honestly believe it has saved my life.. my addiction therapist Johnny has been there for me for anything I've needed. If I had kept going the way I was before I came here I was running myself into an early grave without a doubt
Matthew S
Sanctuary Lodge provided me with wonderful care and support following an alcoholic relapse. All the therapists are terrific as are all the staff, including support workers. If you are having problems with addiction, Sanctuary Lodge will help you.
Lee
Very helpful staff. Welcoming and supportive