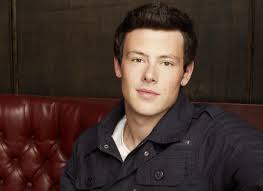 Glee star Cory Monteith has admitted himself to rehab for substance addiction. Monteith, who plays Finn Hudson in the hugely popular show voluntarily entered rehab at the weekend.
The actor's spokesperson announced yesterday (Sunday, March 31st) that the actor, who has appeared in all four seasons of glee is now seeking professional treatment to beat an unspecified substance addiction. His girlfriend, Glee co-star Lea Michele, is standing by her man and has publicly declared her support for him stating that she is grateful and proud he made the decision to seek treatment for his problems.
The Canadian actor spent a stint in rehab when he was 19 for addiction issues – and now at the age of 30 has re admitted himself in a bid to ??solve his addiction problems once again.??Monteith has stated in the past that by speaking out about his problems with addiction, he hoped to help others from making the same mistakes as he has. A popular member of the worldwide hit show, the glee star has many young fans proving to be a good advocate about the dangers of drink and drugs.
The pressures of appearing on such a well-known show may have taken their toll on Cory Monteith, but with the right treatment at a residential rehab facility we wish him every success in beating his demons.
Sometimes someone with addiction issues may need several attempts at rehab before managing to achieve sobriety. Addiction is a progressive disease which cannot, in the traditional sense, be cured but can be treated. An addict will have to spend the rest of their life guard against falling back into old patterns of behaviour that can be damaging.. Rehab facilities teach the recovering addict how to cope with emotions and triggers to falling back off the wagon
The following two tabs change content below.